Reading questionnaire- please click on the following link to fill this questionnaire out when your teachers asks you to.
Year 6 Miss Fedtschyschak
Welcome to year 6 Gandhi Class, follow us this year as we embark on our learning journey...
Summer Term
This term, our topic is 'World War II'. We are learning about this in history and weaving it into other areas of our learning too. For example, one of the texts we are reading is 'The Mozart Question' by Michael Morpurgo- we have read this text and are now producing a biography of Anita Lasker-Wallfisch, a holocaust survivor. We are also going to be reading 'Rose Blanche' and some of our children are reading Anne's Frank's diary and 'The Boy in the Striped Pajamas'.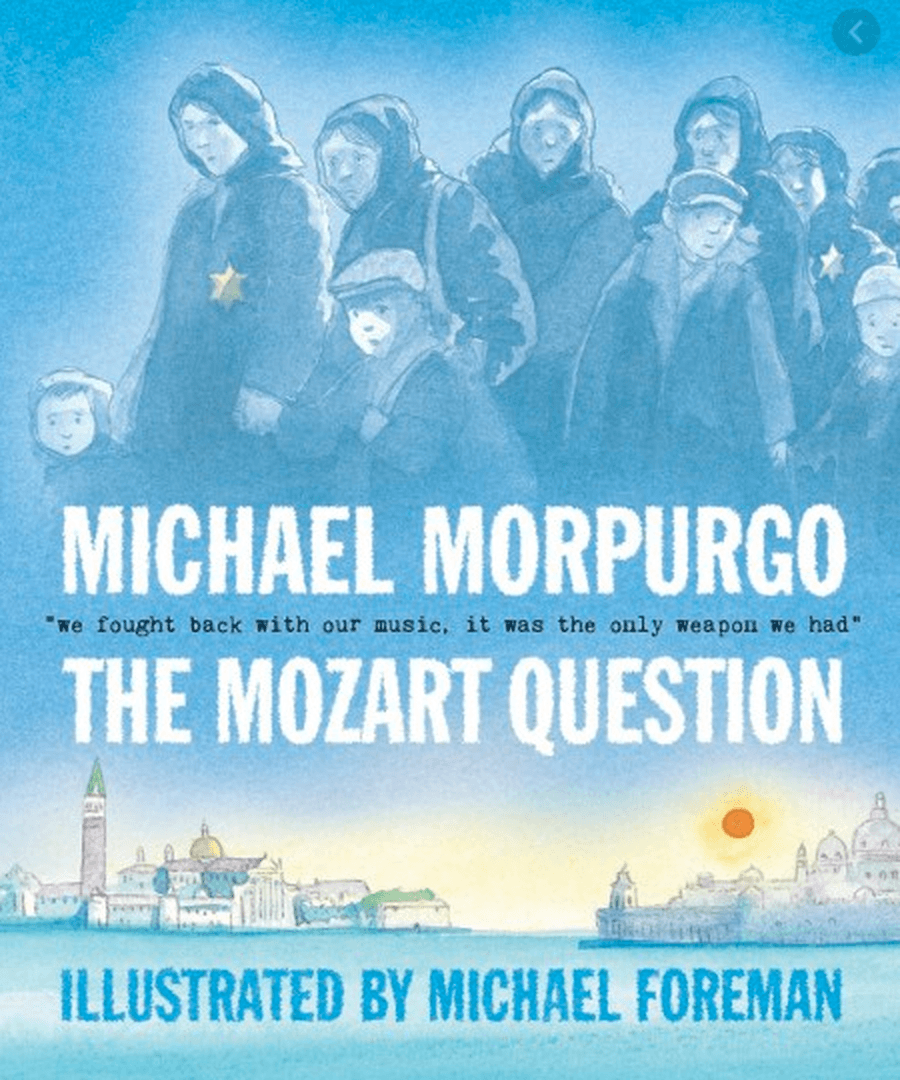 Anderton Centre Trip- Summer
We were extremely lucky to be able to go on our first school trip in what feels like forever! We spent the day at the Anderton Centre where we did bouldering, low ropes, bush skills and den building and abseiling. We had so much fun-look at the pictures below.
March 2021
Since being back learning in the classroom, we have been reading Michael Morpurgo's Kensuke's Kingdom. We have been creating fantastic pieces of tension writing. As well as this, we have completed drama activities where we took part in a 'conscience alley' given reasons for and against Michael being left to man the boat. Then, we improvised scenes as mum and dad first realising that Michael and Stella were missing. We then used this to create our own chapters including the speech that we had used in our drama.
Comic Relief 2021
Today, we arrived in school dressed as superheroes to raise money for Comic Relief. As well as this, we took part in a school talent school to showcase our jokes, riddles and impersonations, which got lots of laughs!
March 2021
Our science topic this half term is electricity, we have been learning how to build circuit with different components. We then have been investigating how the amount of voltage affects the brightness of a bulb and how the amount of bulbs in a circuit affects the brightness of the bulbs.
December 2020
Today we had a very special day- we joined by Jonathan from The Anne Frank Trust to take part in a day learning all about Anne Frank. We learnt about how Jewish people were persecuted, how Anne's family hid from the Nazis and the timeline of events from WW2.
16th December
Today, we have been celebrating Christmas in school. We have watched Cinderella in pantomime, done Christmas science and colouring and planted trees!
15th December
To complete our learning about the Ancient Greeks, this week we have tried Greek style flatbread with garlic, olives, sundries tomatoes and sweet pepper. Our favourite was sweet pepper and sun dried tomatoes- we weren't sure about the olives! After this, we then baked our own flat breads with sweet pepper and sun dried tomatoes in. We though they tasted mouth-wateringly delicious!
19th November
We have zoomed with Lily a member of the BBC Philharmonic orchestra TODAY-wow! She played music for us on her violin and we thought about how the music made us feel and what it made us think about.
18th November
Today, we have had a fantastic day celebrating DIWALI! We have learnt about what Diwali is and why Hindus celebrate this festival. We then created Diwali lanterns, poem and coloured rangoli patterns. This afternoon we had SO much fun learning how to dance... Bollywood style! Look at the pictures of our fantastic work and our mesmerizing moves! Watch out Bollywood, we are coming to get you!!!
12th November
We had an amazing treat today- we got to Zoom with the author Catherine Bruton who has written the amazing book 'No Ballet Shoes in Syria'. We got to ask her lots of questions like: who inspired her to write, where does she get her inspiration for her books from and why did she choose to write about children coming over from Syria. It was fantastic and she even sent us a wonderful letter and some signed goodies . Thank you so much! Using the text as inspiration, we wrote our very own flashback stories- aren't they wonderful!?
9th-13th November
This week, we have been taking part in BBC Children in Need week. We have been watching the '5 to thrive' videos each morning and also taking part in the Joe Wicks workouts to get our minds and bodies moving! We also came in our own clothes to raise money for the charity.
19th-23rd October
This week we have been getting creative by making clay pots as part of Ancient Greek topic this term. We first of all researched Ancient Greek sculptors, we then analysed Ancient Greek pottery by looking at the shapes, size, colours, designs and explained why we did or did not like them and which was our favourite and why. We then created our own pots using different techniques, such as coiling and thumbing the clay. We then used tools to inscript a design on the pot and painted them using traditional colours.
14th September
We dressed up today as our favourite Roald Dahl character to celebrate his birthday. Look at the wonderful outfits that we created all!
21st September
This half term in science, we are learning about Evolution and Inheritance. Today, we conducted an investigation to find out which type of finch beak would be the best for picking up different types of food. We learn that the finch that had the beak that could pick up the widest variety types of foods was the one that survived through natural selection.
PE
in PE this half term, we are learning ball skills through playing basketball and football. So far, we have been learning how to dribble.
Wigan Road, Bolton, Lancashire, BL3 5QL
01204 333393
office@haslam-park.bolton.sch.uk