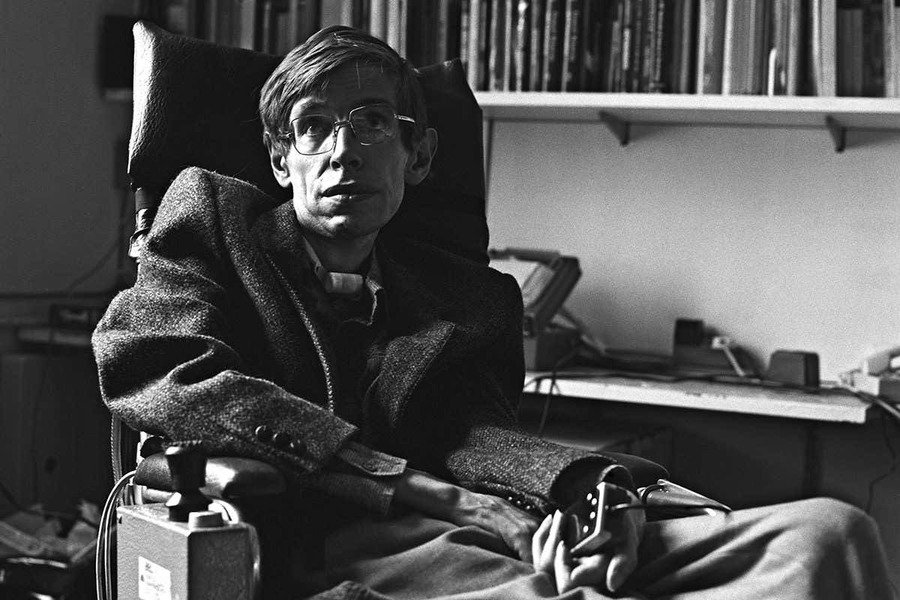 Our class is named after the scientist Stephen Hawking. When he was a young man he received a diagnosis of motor neurone disease. Whilst at university he came up with the black hole theory. It changed the way the world thought about the universe! He is remembered as a brilliant physicist who sent shockwaves through the world of modern science.
Mrs Newton is our teacher. There are lots of other adults that our in our classroom to help us with our learning too! You can contact the teachers via ClassDojo.
To support your child's learning in school, please ensure they have:
A water bottle filled with water (no juice please)
A coat
Reading book and planner
Our PE day is Wednesday. Please send your child into school wearing their PE kit. Please make sure earrings are not worn and hair is tied back.

Please read with your child every night and sign their reading planner. A weekly assignment will be set on Spelling Shed. Children will earn dojo points for completing their homework. Spelling Shed logins can be found at the front of reading planners.
Some of our class were very lucky to be involved in the filming of Cbeebies series 'Colours'! We went to Manchester Art Gallery and had lots of fun creating lots of different pieces of art using different colours. You can find all the episodes of the series here.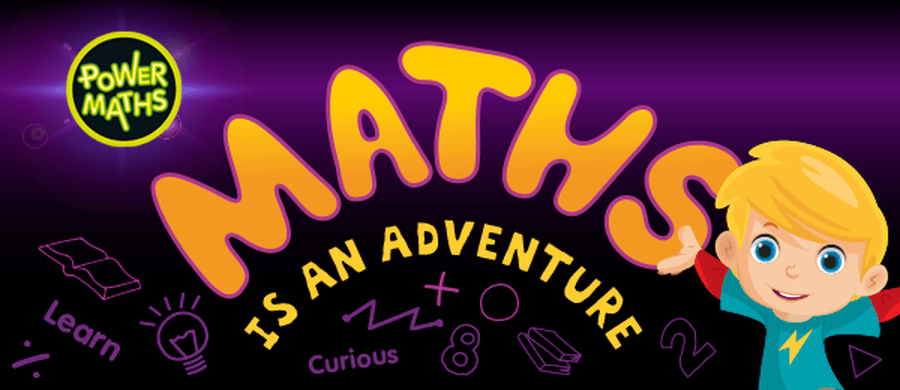 In maths we are practicing to count all the way to 100! We are learning all about numbers and how many tens and ones make a number. Take a look below at all our great work making our 'teen' numbers. We are also continuing to practice counting in 2s,5s and 10s.
12 = 1 ten and 2 ones
15 = 1 ten and 5 ones
25 = 2 tens and 5 ones
31= 3 tens and 1 one
45 = 4 tens and 5 ones
28.4.21 Take a look at our place value lesson.
Here are some videos to help practise counting in 2s. 5s, and 10s at home.

18.5.21
We have been looking at nonfiction books. We found lots of features.
Captions
Labels
Headings
Photographs
and...... lots more.
A sudden gust of wind sets of a marvellous London adventure for the Queen, the Queen's men and one very special hat. So let's follow one determined, dare-devil queen through London Zoo, over Tower Bridge and up Big Ben ... just where will that hat land?

We are reading 'The Queen's Hat' by Steve Antony. We have been practising using I and 'and'. We also wrote a diary entry. We really enjoyed looking at the illustrations in this story.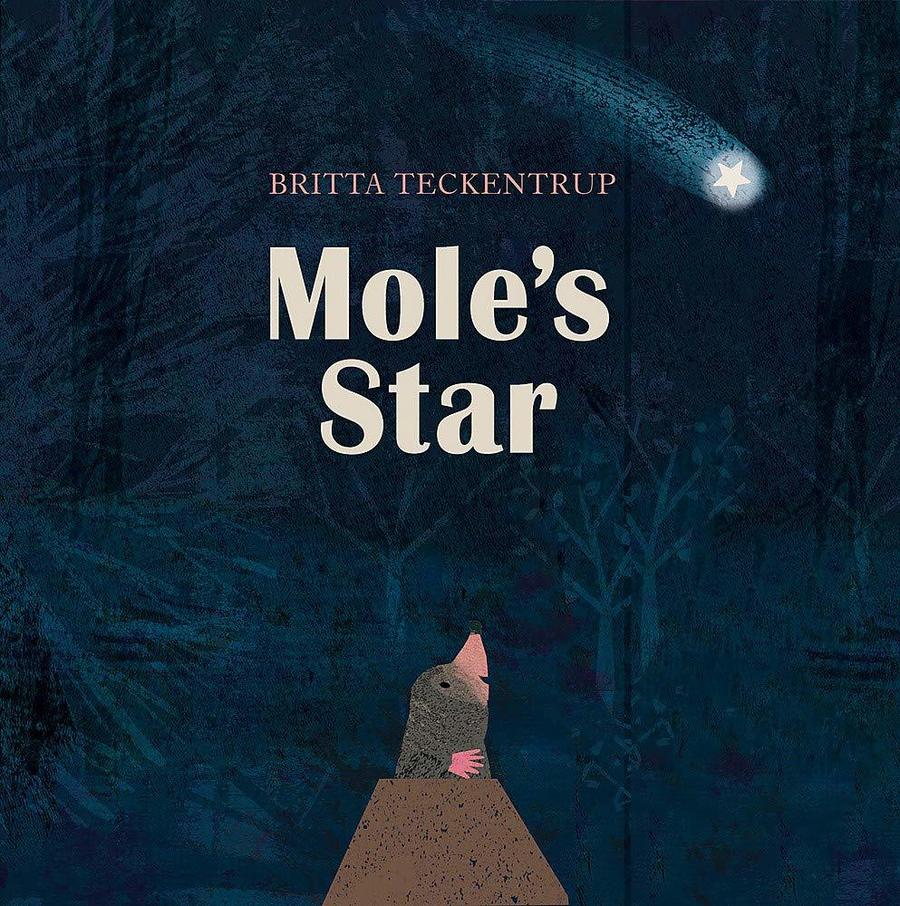 During remote learning we have been reading the story 'Mole's Star' written and illustrated by Britta Teckentrup.
Every evening, Mole comes out of his burrow to watch the twinkling stars in the sky above. How he wishes he could have them for his very own! Then one night he sees a shooting star, and suddenly his wish comes true. There's just one problem: now that Mole's burrow is full of beautiful, shining stars, none of the other animals can enjoy them . . .

We have been talking about sharing, friendship and using the resources of our world responsibly. We have been learning about how to infer how characters are feeling in different parts of the story.
Autumn Term
We loved reading 'Handa's Surprise' by Eileen Browne. We practiced using our phonemes to write labels, lists and captions. We received a special message from Ranger Ron who asked us to research about different African animals and wrote a letter to Handa. Our favourite part of the story was where the goat charged at the satsuma tree and knocked lots off into Handa's basket. You can watch the story in the video below.
This unit of work immerses children in the hilarious language, rhyme and characters of the award winning illustrated picture book series Oi Frog!, Oi Dog!, Oi Cat! and Oi Duck-Billed Platypus! The text is used to develop reading comprehension, vocabulary and writing including the exploration of rhyme and rhyming words. Opportunities are also given for the children to rehearse the correct use of basic grammar and punctuation. Children make connections with themes on a personal level and create varied, meaningful writing outcomes. The unit culminates in a final piece of work where the children apply all that they have learned in this story to create a short rhyming story of their own.
Autumn Term 2
This unit of work begins in Week 1 with The Night Box, which tells the story of a boy called Max, custodian of a key and a midnight blue box. As day draws to an end and Max gets ready for bed, he has one more job to do before
he sleeps. When Max opens the box, with a 'WHOOSH!' Day slips inside and Night sweeps out. This is a beautiful story of the night with both the text and illustrations providing a wonderful foundation for exploring night time and
experiences of the dark.

In Weeks 2 and 3 of the unit, the complementary text Orion and The Dark builds upon the introductory themes and descriptive language. This story is about a boy who is scared of lots of things, but especially the dark. One night, Dark comes to life and visits Orion, taking him on an adventure and helping him to overcome his fears.
Science: Living things and their habitats
History: Changes within living memory, shops
R.E: Who is Jewish and how do they live?
Jigsaw: Relationships
Music: Performing, singing and playing
Design and Technology: Preparing Fruit and Vegetables
Computing: Information Technology
Have a look at some of the fantastic work we have done in other areas of the curriculum!
Wigan Road, Bolton, Lancashire, BL3 5QL
01204 333393
office@haslam-park.bolton.sch.uk