English at Haslam Park Primary School
English subject lead- Mrs E Griffin
Intent:
Here at Haslam Park Primary School we recognise the value that a high-quality English curriculum can offer to our pupils. We believe all pupils are entitled to access a high quality, broad and balanced English curriculum. We believe that reading and comprehending is the cornerstone of learning, and as such our pupils are encouraged to foster a love of reading and read widely for pleasure.
Teachers carefully select high-quality texts written by authors who reflect our ever-changing broad and diverse community in Bolton and which allow our pupils to gain the basic skills, information and cultural capital required to thrive in modern life. It is incredibly important to us at Haslam Park that our children can relate to, and feel inspired by, the authors and texts they read. These texts are the stimulus from which our writing is created.
We believe that providing children with opportunities to write for a range of purposes is integral to their educational journey. It is vital that they are able to build on previously-taught skills, grammar features and sentence structures to their writing in English lessons and across the curriculum.
All children from Foundation Stage to Year 6 are provided with a range of opportunities to develop and apply their reading, writing, speaking and listening skills across all areas of the curriculum. We believe that a secure basis in all areas of English is crucial to a high-quality education and will provide our children the tools they need to participate fully as a member of society.
Implementation
Reading:
At Haslam Park, we encourage our pupils, from entering school in EYFS, to progress efficiently and promptly through all the levels of our school home-reading scheme (Oxford Owl) which incorporates a range of text types, including: stories, poetry, non-fiction, comic strips, classic texts and a wide-range of texts from well-known authors. As well as this, a wide-range of texts linked to the current learning are also accessible to pupils in book areas and direct teaching.
In EYFS, our pupils enjoy having stories read to them by adults through timetabled reading sessions and during English lessons using a range of quality texts that are read and re-read to pupils to support oral retells. Practitioners carefully organise enabling environments for high-quality play to support speaking and listening skills. Practitioners aim to extend pupils vocabulary through quality interactions during their play and through modelling language.
At Haslam Park, our pupils have the autonomy to choose the texts that interest and challenge them as a reader, as well as texts that have been recommended to them by peers or adults. Our children therefore choose their own reading books that are closely matched to their current phonic phase and level of fluency. 1:1 reading with trained adults allows us to monitor pupils' reading books for suitability while maintaining a dialogue in our record books follow-up reads.
From EYFS to Year 6, our pupils take part in weekly visits to our school library; this provides our children with opportunities to develop their interests and knowledge of the world. Each classroom has a well-organised reading corner with carefully-chosen texts written by a range of authors; children are encouraged to borrow from their class reading corner to supplement their reading.
To build on pupils' knowledge of authors, we have an 'Author of the Half-Term' (KS1) and 'Author of the Term' (KS2). The authors have been carefully selected to reflect the diversity of our school and community. Authors are celebrated on reading corner displays and each class has a box of books that is rotated every half-term/term. We have invested heavily in resources for this in order to widen their interest and to expose our pupils to the wonderful world of authors.
Phonics:
At Haslam Park, we implement Floppy's Phonics to teach early reading and spelling in EYFS and KS1.
Floppy's Phonics consists of a two-pronged approach to teaching early reading and spelling, which consists of a systematic and incidental approach.
This systematic approach to teaching phonics ensures that children progress speedily through the graphemes throughout the programme and develop their oral segmenting and blending skills. This approach builds up their grapheme knowledge and their ability to read and write words fluently using their phonics knowledge and awareness.
The incidental approach focusses on using the alphabetic code chart to introduce children to graphemes that they haven't been taught in their phonics lessons, but that they are using in their writing or have used incidentally on a daily basis. This approach ensures that pupils will be challenged early on and are introduced to many alternative spellings and pronunciations when the occasion arises before they are taught them in the systematic approach.
Pupils are provided with books that closely match their phonic ability and awareness in order to provide pupils with practise in applying what they've learned in their phonics lessons. Any pupils that have been identified as falling behind with their phonic knowledge and awareness are provided with catch up work using the phonics teaching books in the afternoons.
Interventions in KS1 and KS2 are delivered to pupils who have yet to pass the phonics screening- this is planned carefully to ensure progress- the impact of interventions are tracked using Phonics Tracker.
From year 2, pupils take part in daily spelling lessons using Spelling Shed to aid in the delivery of this. Pupils who require further phonics interventions following the phonics screening test continue to receive phonics interventions.
Our approach to Phonics across school is detailed in the link below:
Writing:
During weekly sentence structure and idea gathering lessons, we provide the children with opportunities to develop basic skills in all areas of English linked to current learning across the curriculum, while following our bespoke sentence progression. We encourage our children to write often and well, through providing a diverse range of stimulating writing throughout the week, leading to shorter incidental pieces of writing and longer written outcomes that allow children to choose appropriate vocabulary and structures for a given audience. Class novels, enrichment days, theatre productions, film clips, music and class visits are all used as a means of generating and supporting creativity in writing and reading.
Our curriculum is designed to not only meet the demands of curriculum expectation, but also to reflect the differing starting points of our children: we do this by following a clear, skills-based progression that is then delivered through high-quality texts. We place a strong emphasis on children developing and improving their own written work, building on prior learning and through working independently, and with peers and adults, daily opportunities are provided to amend, evaluate, redraft and polish writing.
In order for our children to become fluent, skilled writers, our writing curriculum is delivered through carefully-planned units of work in which our skills progression document (which includes SPaG, spoken language and composition) is at the core of our teaching. Examples from the current class texts are shared, discussed and re-modelled by the teachers so that all of our English teaching is centered around reading and the contextual application of grammar. This results in excellent written outcomes and curriculum compliance for all.
Speaking and listening:
Our English curriculum is structured and planned to ensure that all pupils develop the ability to excel in spoken language, reading, writing and grammar and vocabulary through daily English lessons. Our pupils are expected to speak politely, clearly and correctly; they are encouraged to convey their ideas fluently and confidently and to ask questions. During poetry week, our children are encouraged to learn, recite and prepare poetry for performance- either for each other, or for our parents and community.
Enrichment:
In addition to this, we have developed a range of extra activities to promote English in school throughout the year. This includes, spending time in our enchanting library, World Book Day and Shakespeare Day events, holding books fair, sponsored reading events, reader of the half term awards, having an author of the half term/ term and entering writing competitions.
Impact:
At Haslam Park, it is clear that pupils enjoy reading regularly, for information and for pleasure. The pupils relish in their visits to our various reading environments and enjoy reading books that contain characters they can relate to, aspire to be and learn from.
The impact of our curriculum and quality first teaching is to ensure that our pupils not only acquire the relevant age-related knowledge and skills, but also the confidence to assist them progress onto the next stage of their education and lives.
By the time our pupils leave Haslam Park Primary School, they will:
• Be confident when speaking and listening, with the ability to contribute to discussion and debate; to communicate and further their learning
• Be able to read fluently both for pleasure and to gain knowledge;
• Enjoy writing across for purpose and across a range of genres
• Have received work that is appropriate for them enabling them to make progress;
• Have a wide vocabulary and be adventurous with vocabulary choices within their writing;
• Leave primary school being able to effectively apply spelling rules and patterns they have been taught and

As part of our metacognition approach, pupils will have had opportunities to identify their own targets and build on prior knowledge to achieve these.
To ensure increasingly good rates of progress and attainment standards, teachers moderate pupils' work termly in school and in cluster meetings with other schools to ensure accurate assessments are made. The quality of writing in English and curriculum books is evaluated by learning walks, drop ins, pupil voice and work scrutinies. These inform future areas for improvement and the impact of new initiatives.
Curriculum adjustment:
In light of the pandemic, our pupils now have a ringfenced weekly sentence lesson in which sentences are orally-rehearsed, drafted and written in the context of their current text. Students most at risk of falling behind due to missed learning are receiving extra 1:1 reading sessions before school and extra enrichment days and weeks have been incorporated to the 2021-22 academic year to address gaps in learning.
Key Curriculum Documents for Writing:
Please find attached documents relating to our text-based approach to writing, as well as our bespoke sentence progression curriculum (taught weekly years 1-6). All texts have been chosen to reflect our children's desires to read texts containing relatable characters and topical issues, resulting in well-informed written outcomes.
You may notice that we provide the children with a wide range of genres to read, write and learn about. It is very important to us at Haslam Park that our children learn to write for a range of purposes; you will find all of the information regarding how this is structured below:
Key Curriculum Documents for Reading:
The reading domains form a vital part of our pupils' reading learning. Comprehension skills underpin our curriculum at Haslam Park, and we take pride in our approach to teaching our pupils how to not only read the text, but to comprehend and answer a wide range of questions. In order for pupils to develop the full range of comprehension skills, teachers are to follow the suggested sequence of learning below, building new learning into each half term in a progressive approach. However, if an opportunity to teach a different domain arises, teachers are also encouraged to exploit the opportunity and model appropriate answers.
Each year group to have questions pertinent to their level of reading and ability to produce written outcomes.
Reading at Home:
Our pupils self-select their home reading books from our extensive collection of Oxford Owl reading books. The pupils are encouraged to read widely and to select books they are not only matched to their ability, but that they will enjoy.
Parents are encouraged to make use of our subscription to Oxford Owl e-library:
https://www.oxfordowl.co.uk/for-home/find-a-book/library-page/
Logins are available from class teachers.
Reading in School:
To support our pupils, every child in school is read with at least once per week, and the discussions,, sounds and questions covered in the sessions are recorded in our 'blue books'. They form part of our assessment across school and have become part of our bespoke reading approach.
Every class in school has a weekly slot in our school's new lending library. Upon consultation with our school council, the library has received extensive funding and is now stocked with wonderful new books, written by a culturally-diverse range of authors alongside traditional authors and familiar modern names.
2021- 2022
Spring Term
Readers of the Half Term:
Each half term, teachers celebrate the achievements of readers who have demonstrated commitment to reading both at home and in school. Each child selected as a winner is able to choose a prize from our extensive selection of books. Here are some of our Spring term winners:
World Book Day:
Please follow the link below to watch the video of our World Book Day celebrations. From crazy costumes, live zooms with authors to our school-wide 'decorate a door' competition...we had it all!
Autumn Term
Poetry Week.
As part of National Poetry Day, on October 7th, our pupils (year 1- 6) took part in a whole school week of poetry. Each class either learned, recited or wrote poetry of their own.
Year 1- learned and recited the poem 'The Owl and the Pussycat'
Year 2-learned and recited the poem 'The Owl and the Pussycat'
Year 3- Creative poetry writing based on 'The Dragon Who Ate Our School'
Year 4- Creative writing based on Roald Dahl's 'Revolting Rhymes'.
Year 5- wrote haikus based on their current text 'The Boy, The Mole, The Fox and The Horse'
Year 6- wrote cinquains based on 'The Journey' by Francesca Sanna.
Here is a selection of the wonderful work they produced. Poetry week was a huge hit!
Readers of the Half Term:
Each half term, teachers celebrate the achievements of readers who have demonstrated commitment to reading both at home and in school. Each child selected as a winner is able to choose a prize from our extensive selection of books. Here are some of our Autumn term winners:
Weekly sentence lessons:
This year, we have built a weekly sentence lesson into our English timetable. The children spend 30-45 minutes per week orally rehearsing, writing and fine tuning a specific sentence structure. The teachers carefully plan the lessons to link with their current reading text. The children have been producing some amazing sentences and are becoming increasingly confident when sharing their orally-rehearsed sentences. Here is a selection of their work:
Reading Comprehension
We teach reading in a number of ways including: phonics, 1:1 reading, reading of class novels and through whole class reading comprehension lessons. This is a skill that are children are learning all through their journey at Haslam Park. Look at some of the wonderful examples of whole class reading activities that our children have taken part in.
Autumn 2 Readers of the Half Term- well done to all of you!
Autumn 1 2020- Readers of the Half Term
Today we have celebrated a reader from each class who has gone above and beyond with their reading and we have awarded them with a certificate and book. We were very lucky to have some brilliant books donated from the Manchester United Foundation- thank you!
14th-18th September 2020
This week, we have had a whole-school reading event. As part of this, we have been taking part in a sponsored read and we also dressed up for Roald Dahl's birthday- take a look at our amazing outfits. The winners for the 'best dressed' from each class won a fantastic book to take home. We managed to raise a HUGE £343.87 to spend on books. Thank you so much to all of our wonderful parents and carers for your support!
January 28th-30th Our second book fair
What an incredible turn out from children and parents for this week's book fair. All of the books were half price and they were flying off the shelves!
Prize Winners!!!
These children won £5 to spend at our book fair. Look at their fantastic entries of them reading in an unusual place- well done!
Readers of the Half Term for autumn
Each of our winners got to choose from one of these fabulous book, which were presented by our governor-Rita- on her retirement
Our children enjoying our fantastic new school library!
Roald Dahl Day- 13th September 2019
Our first book fair of the year- September 2019
Summer Term 2021 Snapshot
Working from home is not easy, but here at Haslam Park, we aren't afraid of a challenge. Our pupils and teachers have worked really hard to ensure that a week of remote learning doesn't hold us back. With lots of our pupils working at home, we have had to change our approach slightly, but just LOOK at some of the work they have produced! From non-chronological reports in year2, to lovely descriptive sentences in year 3, book reviews in year 5 all the way to newspaper reports in year 6. Take a look at the high-quality work produced by our children even from the comfort of their own home!
Spring Term 2021 Snapshot
The learning didn't stop just because we were working at home! Not only did we still have daily reading and writing lessons, we also took part in a competititon held by The Manchester United Foundation.
The whole of Key Stage 2 were invited to write an adventure story based on Fred the Red. We had to think of a wild and wacky adventure that Fred could go on...it could be anything we liked!
The teachers were blown away by the entries: they were imaginative, hilarious and so well-written! Unfortunately, there could only be one entry submitted to The Manchester United Foundation. It was SUCH a hard decision, but the overall winner was Adam T, year 3 Attenborough Class.
You can read his story below- we're sure you will be able to see why his was chosen. Adam's story has now been submitted and he is in with a chance of winning a SIGNED MANCHESTER UNITED FOOTBALL! Fingers crossed everyone.
English Working Walls 20-21
At Haslam Park, we have spent lots of time thinking about how our learning environments help our children to learn and developing our use of working walls around school.
We have thought carefully about the content of our working walls ensuring that they are purposeful, interesting and reflective of current learning.
Our working walls are designed to include key vocabulary, images and examples of grammar skills and modelled writing to help our children to become independent learners who seek answers to their own questions from their environment. Here are some examples of excellent working walls around school.
AUTUMN TERM-SNAPSHOT
Please find below a selection of learning opportunities that have happened in Autumn 2. From retweets and virtual Q & As with some of our favourite authors to hot-seating in drama sessions, we've had a great time in our English sessions. Year 6 spent the whole month of October reading poems and books that celebrate black history. Year 3 and 4 have done a fabulous job of linking their history's learning about Pompeii and volcanoes with their writing. Year 5 have also thoroughly enjoyed exploring Wizards of Once by Cressida Cowell.
Knowledge Organisers 2020-2021
As with previous years at Haslam Park, we teachers have started a new academic year raring to go - armed with a huge collection of books we would like our wonderful children to read and learn from.
We have thought very carefully about the books we would like to read and have planned some exciting opportunities for writing into our English lessons.
You will find below some of the knowledge organisers and final written pieces from the first few weeks of Autumn 1. Please click on each individual link to see the knowledge organisers and final written outcomes.
I'm sure you will be absolutely blown away by the quality of work produced across school! The knowledge organisers really give us as teachers the chance to organise and think very carefully about what we teach and when. The children always enjoy seeing a brand new organiser in their books.
Autumn 1
EYFS
Knowledge organiser- Owl Babies.
Writing found in the learning environment.
Year 1
Knowledge organiser: Handa's Surprise
Year 2
knowledge organiser: What Made Tiddalik Laugh
Year 3
Knowledge organiser: Aesop's Fables.
Year 4
Knowledge organiser: The Firework Maker's Daughter.
Year 5
Knowledge organiser: The Boy, The Mole, The Fox and The Horse.
Year 6
Knowledge organiser: Who Let the Gods Out?
Knowledge Organisers 2019-2020
At Haslam Park, our pupils learn how to write effectively, and for a range of purposes, through reading high-quality books.
All elements of English are taught through reading, comprehending, analysing the use the spelling, punctuation and grammar and learning about the structure of a text type from talented authors and poets.
When we start reading a new text, our amazing teachers create a 'curriculum organiser' which includes the text types and grammar features that will be included in the learning.
Please see below, the curriculum organisers and examples of our children's INCREDIBLE writing outcomes from Autumn 1.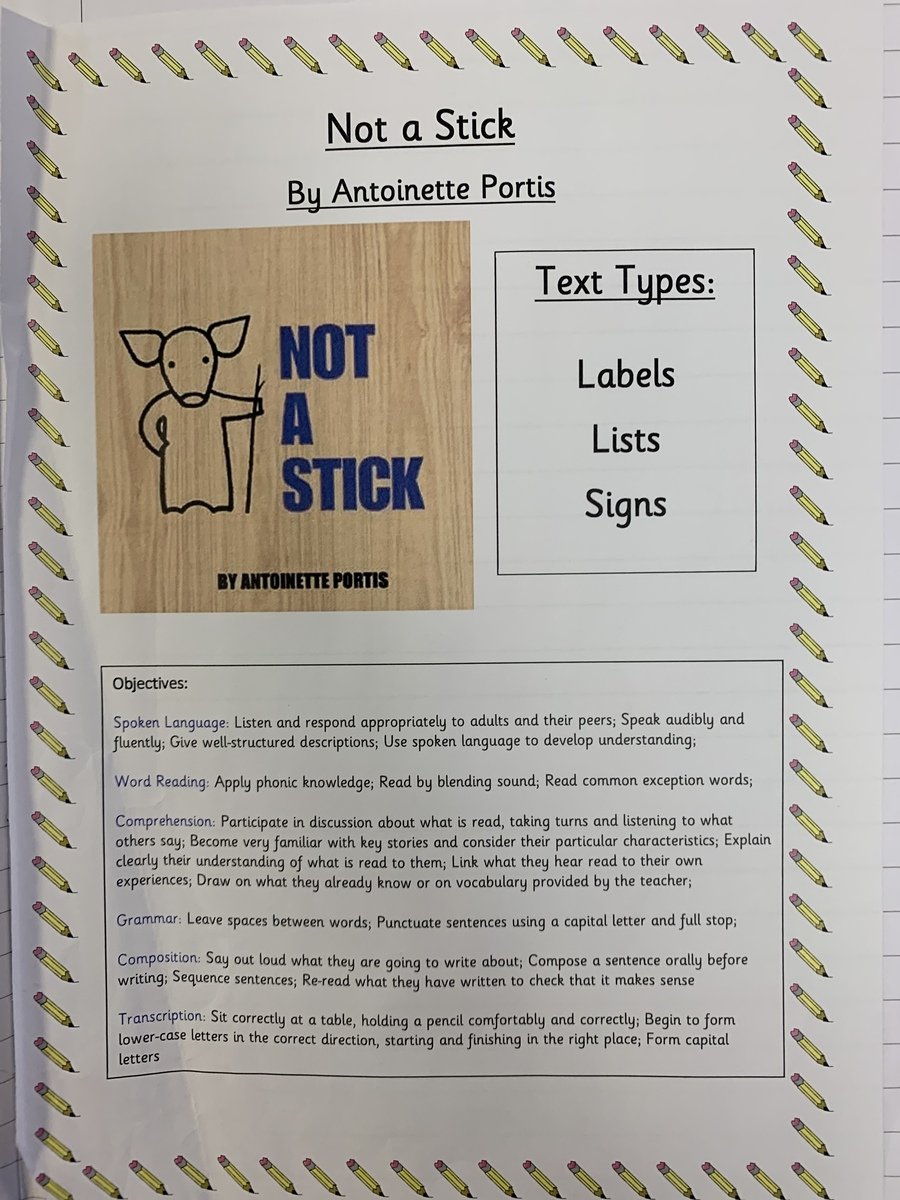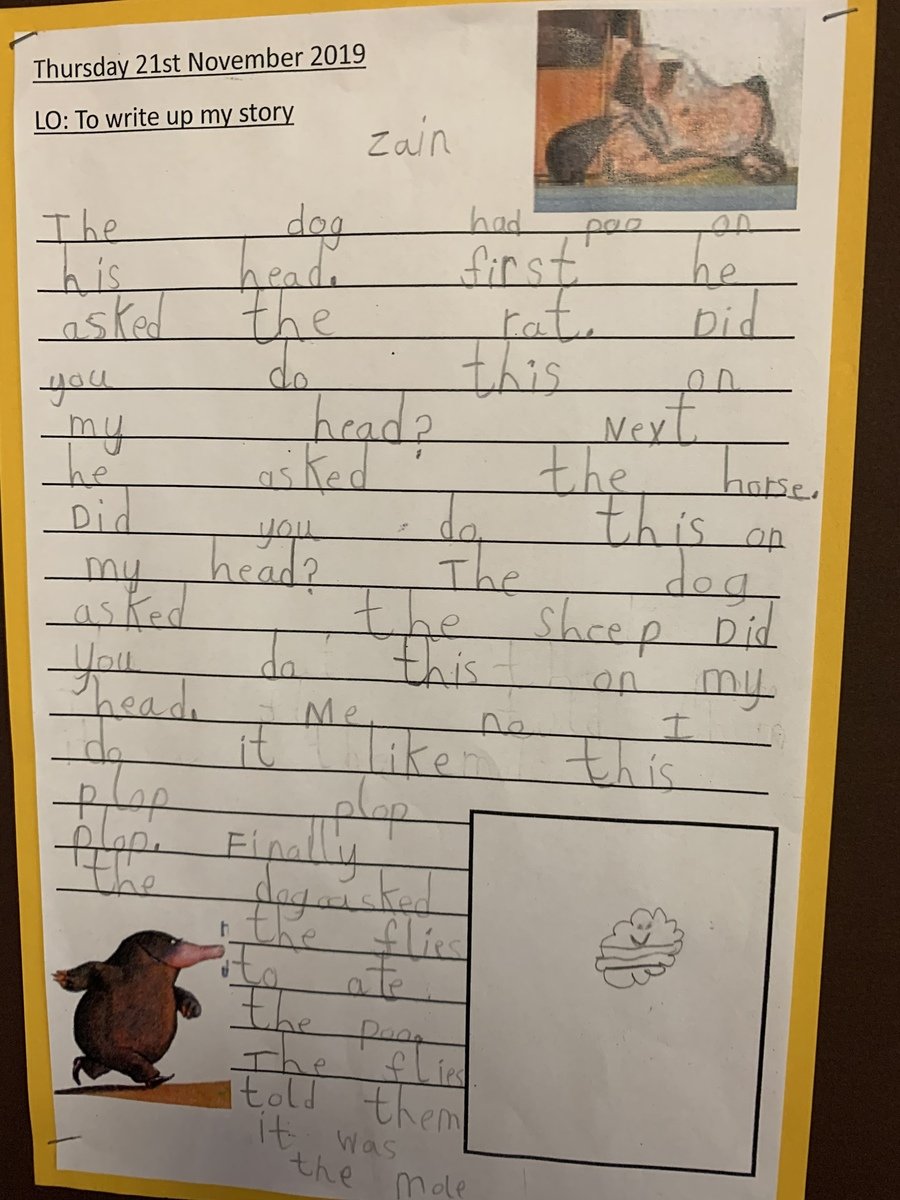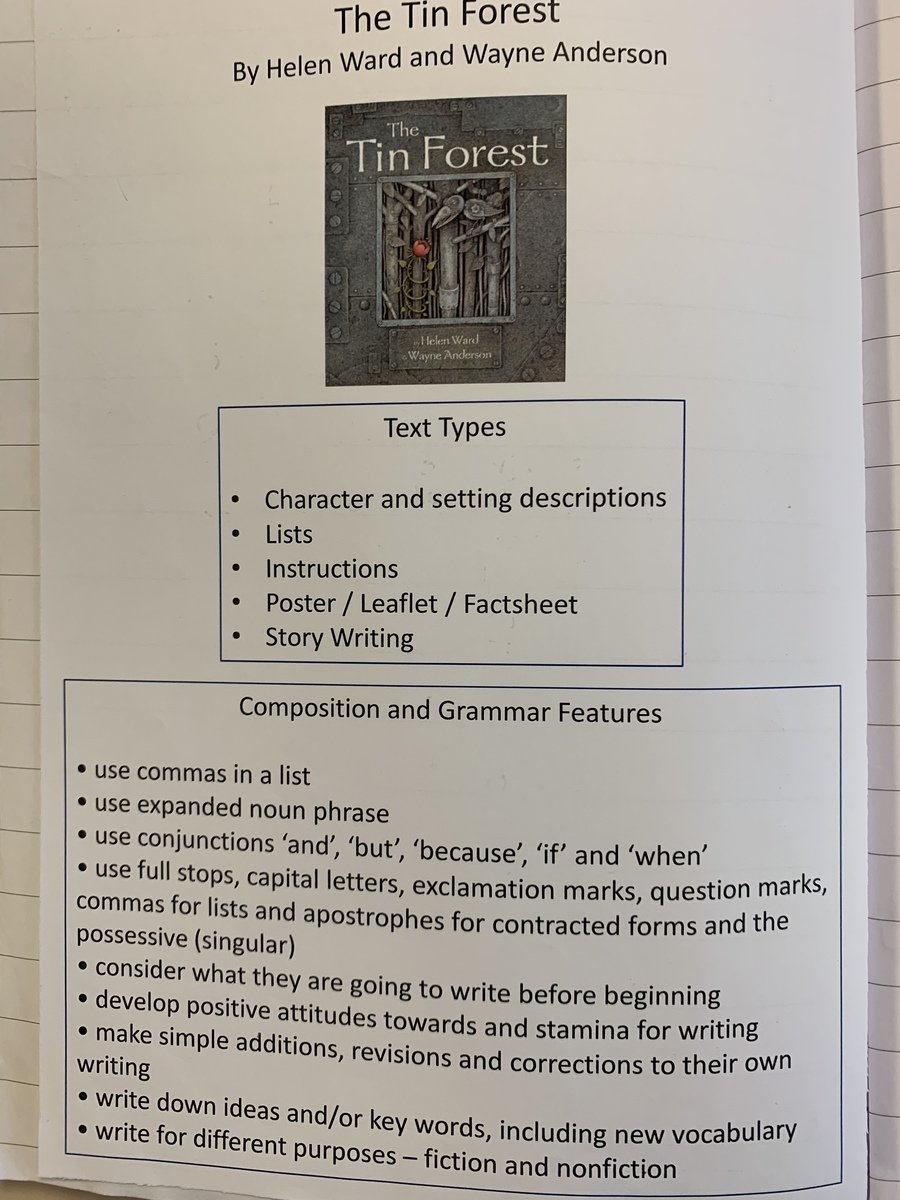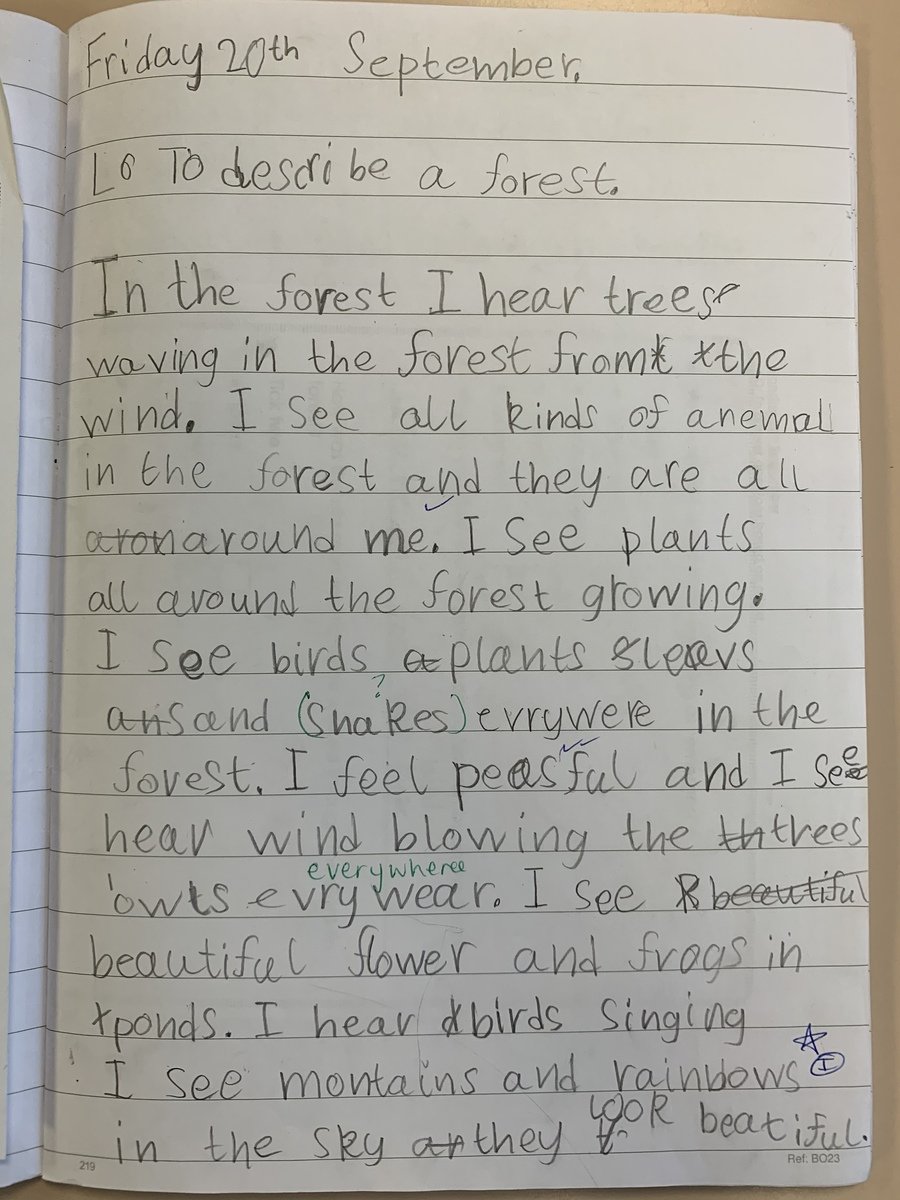 Year 3- The Velveteen Rabbit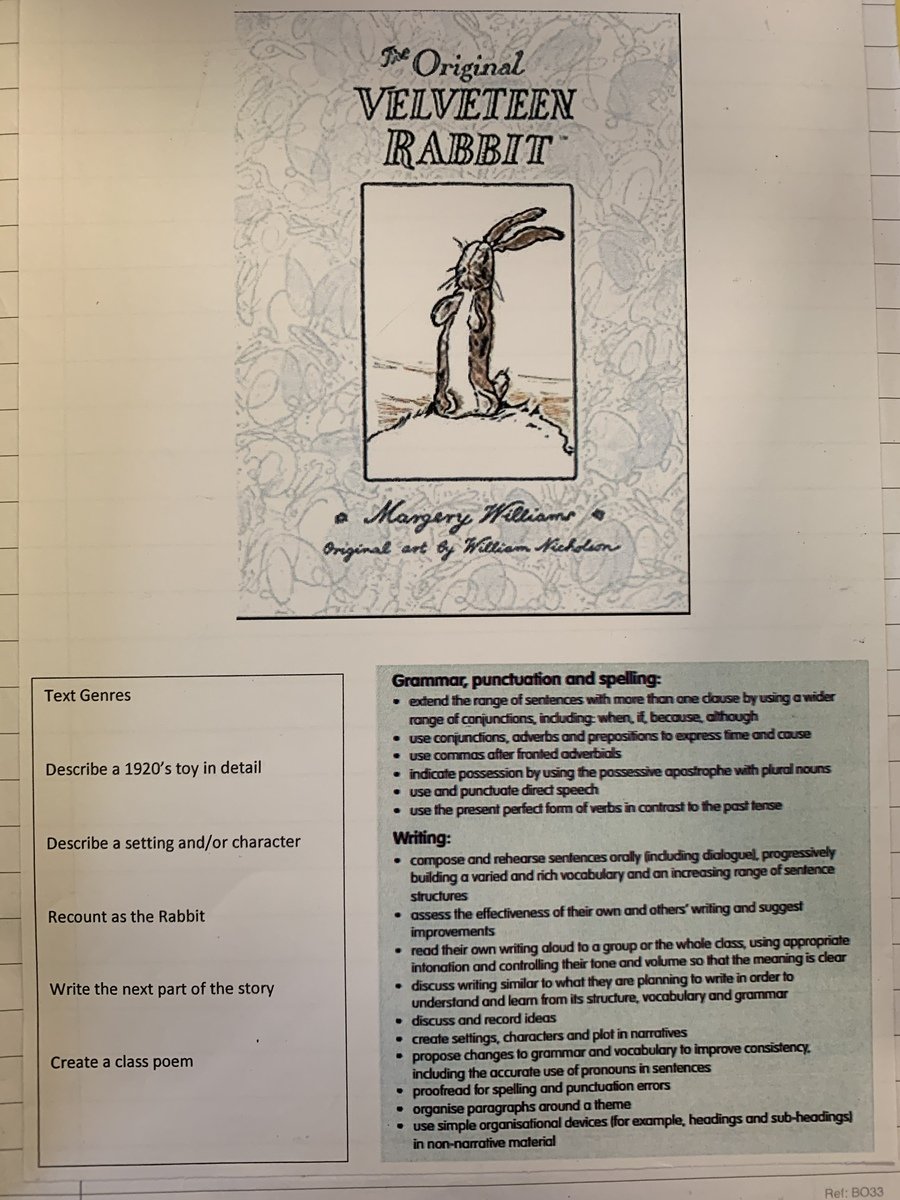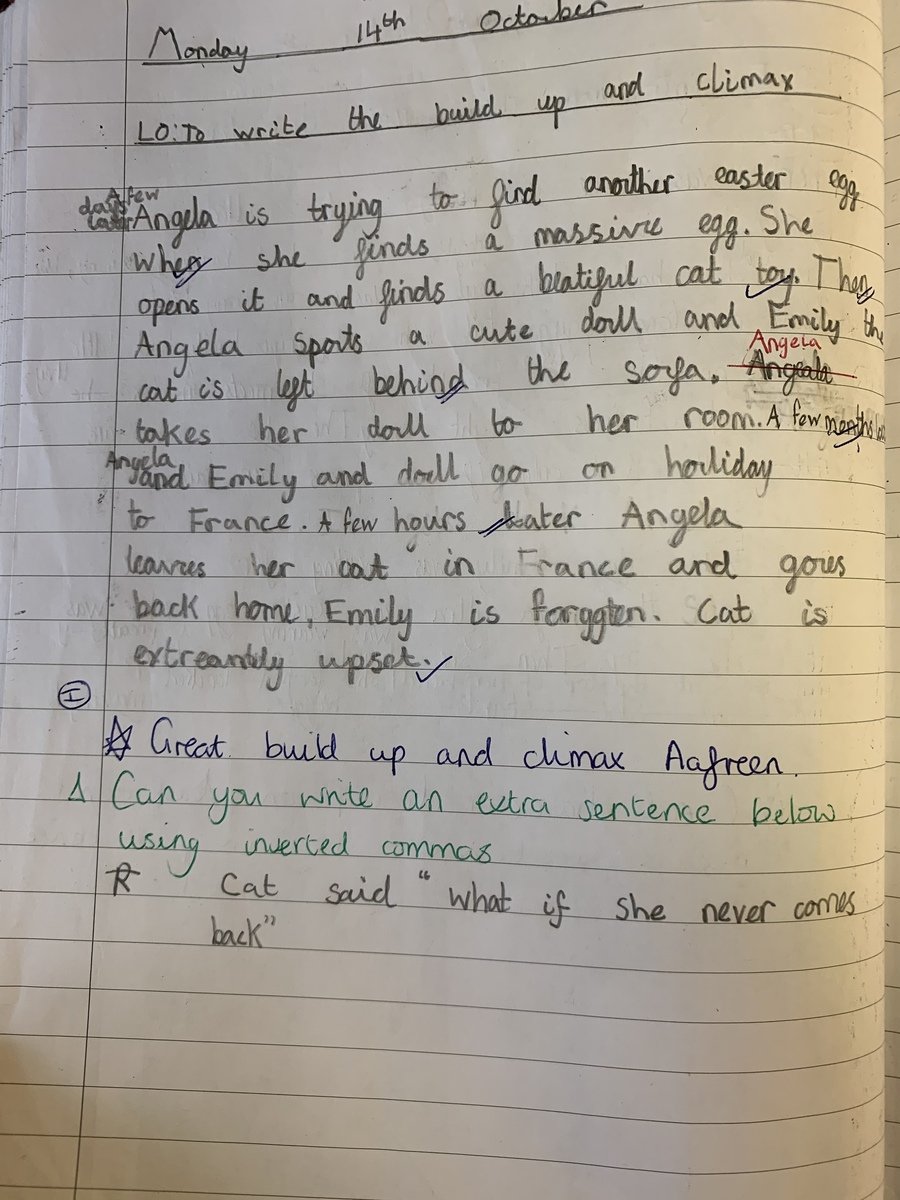 Year 4 - How to Train Your Dragon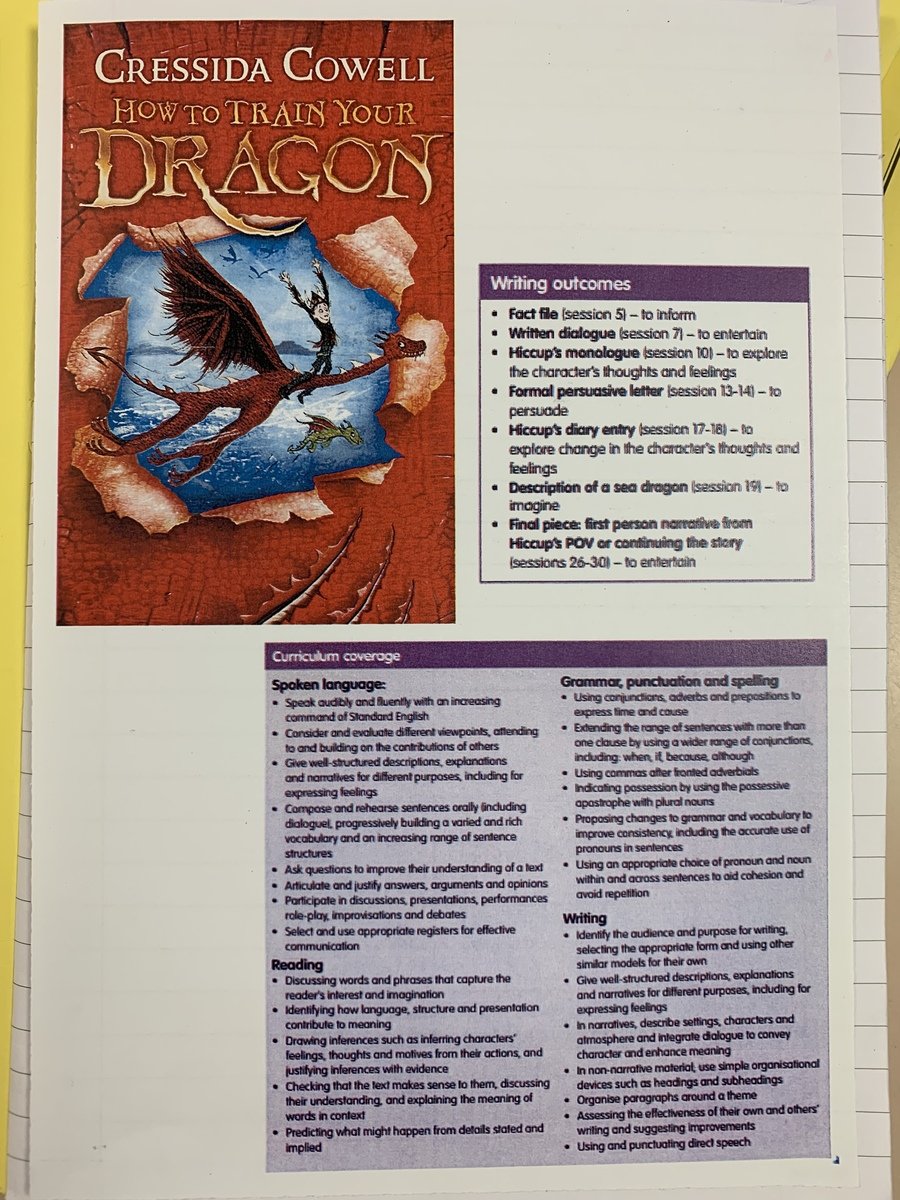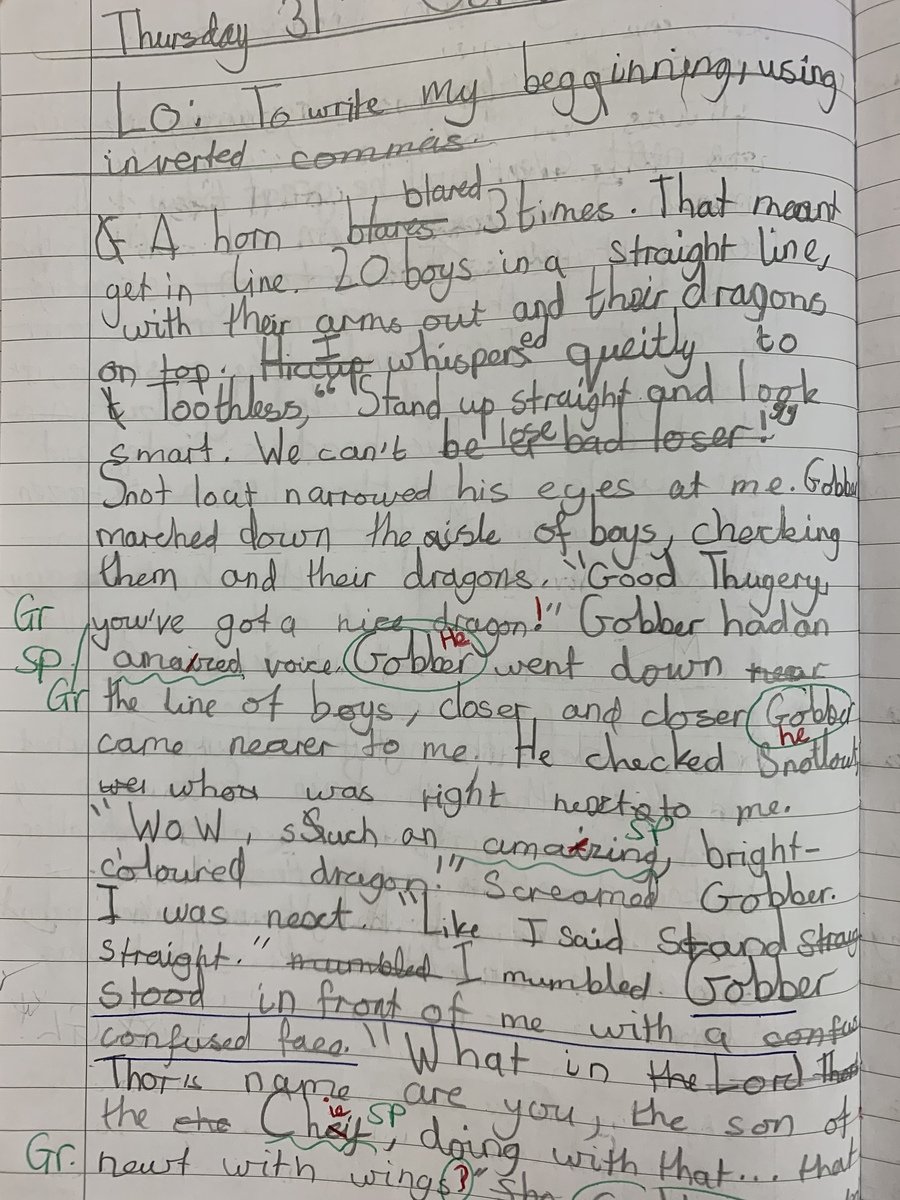 Year 5 - The Wizards of Once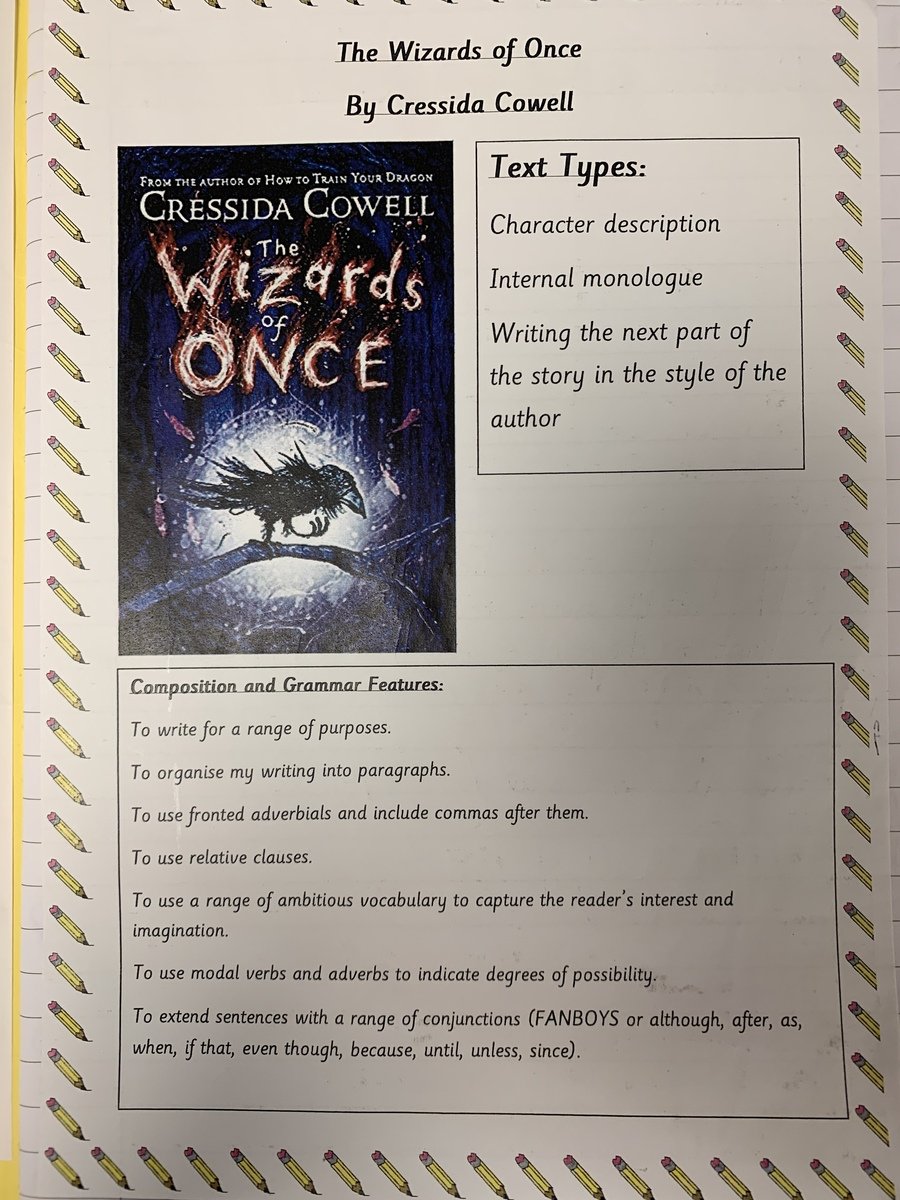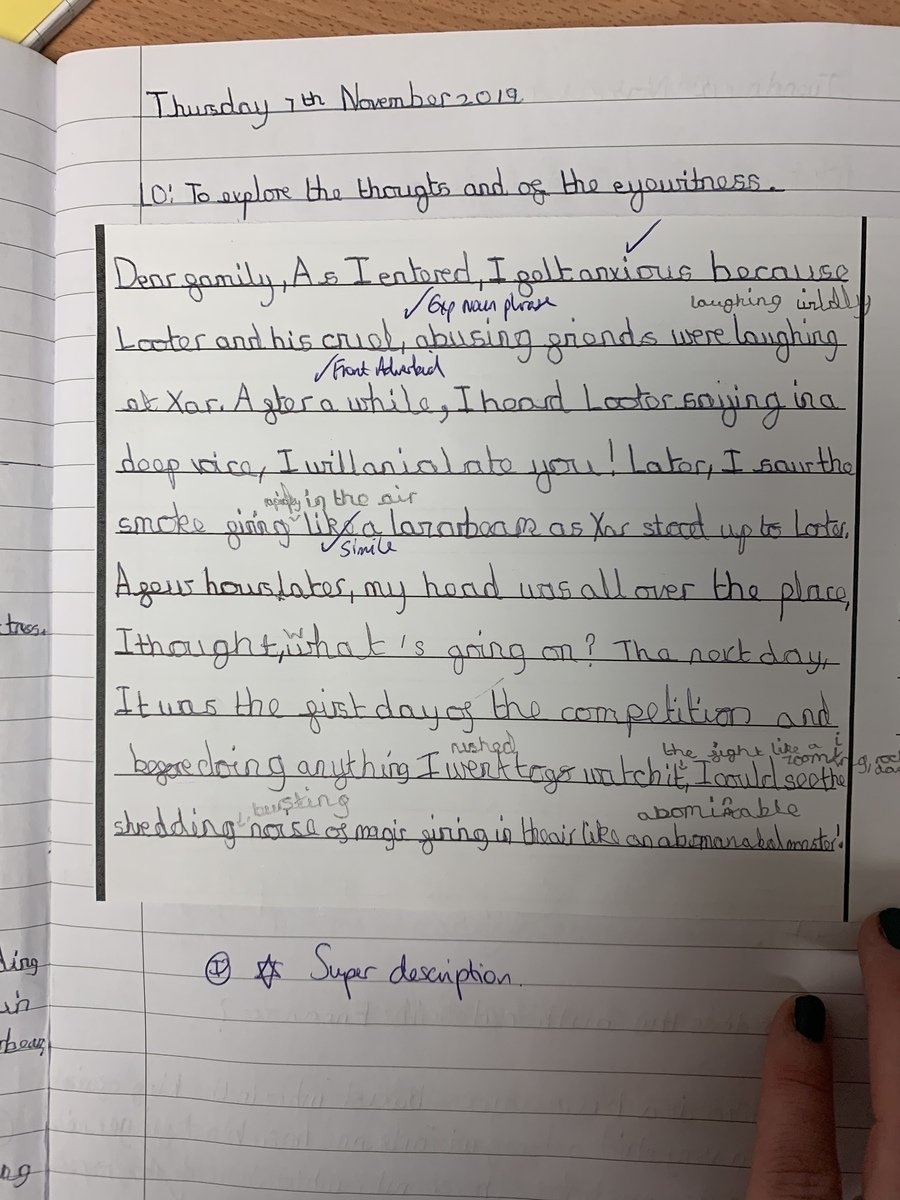 Year 6 - The Lost Magician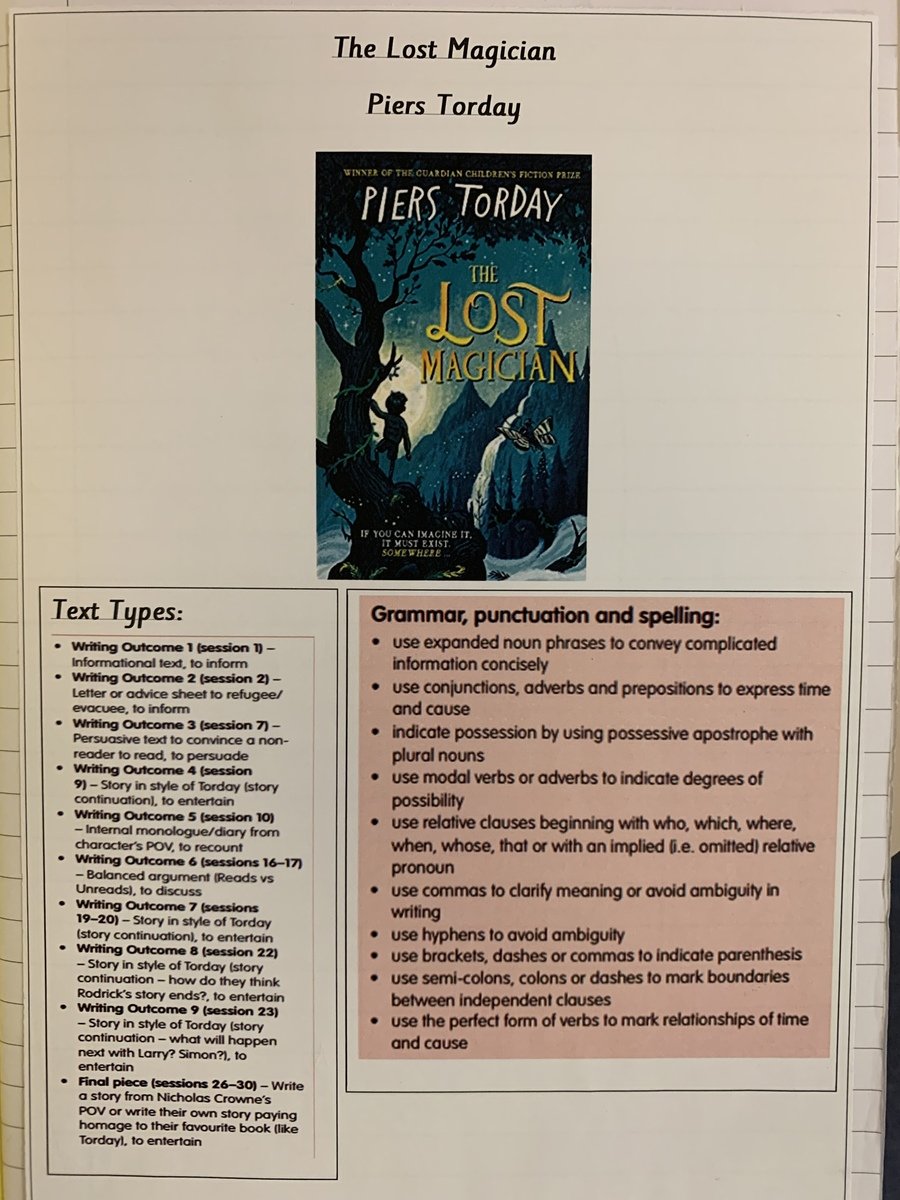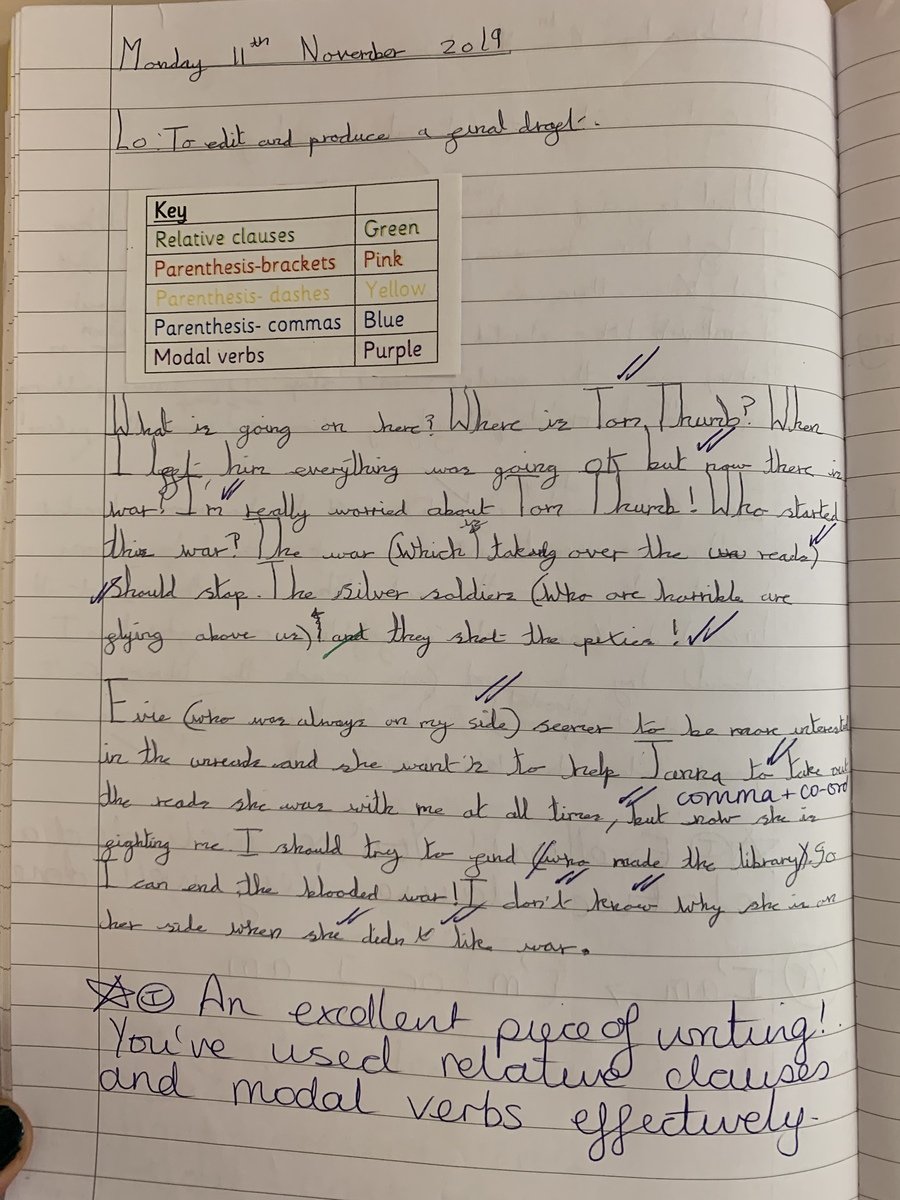 Wigan Road, Bolton, Lancashire, BL3 5QL
01204 333393
office@haslam-park.bolton.sch.uk