Year 1 Simmonds Class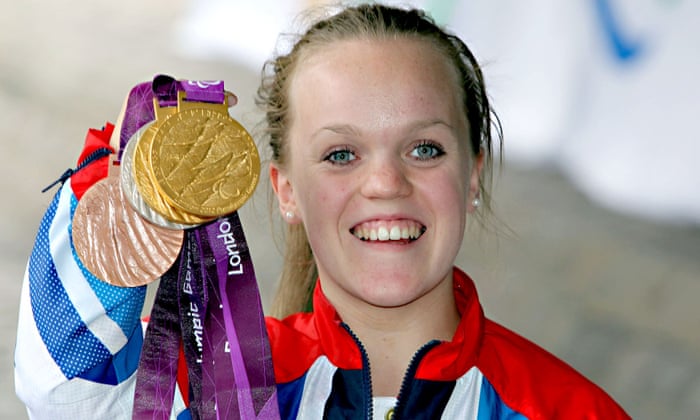 Miss Fenwick is the class teacher with Mrs Mehers, Mrs Patel and Mr Shah supporting.
To support your child's learning in school please ensure they have:
Water bottle filled with plain water.

A coat

Reading book and planner

In the colder months please ensure children have hats, gloves, scarfs etc.

In the warmer months please ensure children have hats, sun cream and plenty of water to drink.
Meet our lovely Year 1 Simmonds Class!
Phonics
In Phonics, we follow the Floppy' Phonics scheme. Please ensure you are checking dojo each week to practise the sounds we are learning in school.
Practise learning phonics at home using the e-book resource to learn the new phonemes we are working on in class next week. This will sent over Class Dojo.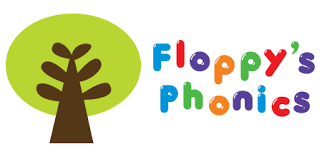 Statutory Phonics Information
Children in year 1 sit a phonics screening check this will take place during the summer term. The phonics screening check is designed to confirm whether pupils have learnt phonic decoding to an appropriate standard.
The children will be asked to read a mix of 40 words some will be real and some will be nonsense (made up alien words). Children have to use phonics to blend the words and read them clearly.
Reading At Home
Please make sure you read with your child at home EVERY night and sign their diary with the correct date. It is important that you read at home to support your child's learning at school. We will check reading books daily.
Questions to ask your child
What are the character doing in the book?

What do you think will happen next?

Why is the character doing that?

Can you retell the story?
Homework
At Haslam Park we believe that in order for children to achieve work must be done at home as well as at school. Please do the following with your child each week:
Read your reading book for at least 5 minutes every night

Practise our weekly phonics sounds on Floppys Phonics by clicking the link on our class dojo page

Practise weekly spelling on spelling shed - h

ttps://www.spellingshed.com/en-gb/

Complete the tasks set on Numbots -

https://play.numbots.com/#/account/school-login-type?
PE
Our PE days for Spring 1 are Mondays and Tuesdays. Please click on this document to find the clothing the children need to wear on our PE days. Children must wear full PE kit with their Haslam Park jumper. Our PE kit consists of a plain white tshirt and plain black shorts / leggings or tracksuit bottoms. Children must take out their earrings prior to the lesson or cover them with plasters. Children must also wear plain black trainers or pumps.
What have we been learning this week?
WC 9th January 2023
Maths
In Maths we have been learning to count to and from 20. We have been using number lines, number tracks and ten frames to help us. We have also been exploring our NumBots game to help us practise our addition and subtraction skills.
English
We have started reading a new book called 'Handas Surprise.' We taste tested different fruits from the story and identified adjectives to describe them!
Phonics
We are working on Book 25 in our Phonics lessons this week. Please click on the link on our class dojo page to access at home.
Science
In our Science lesson we looked at Carnivores, Omnivores and Herbivores! We discussed what makes them different and then sorted the animals into groups.
Geogrpahy
In our Geography lesson we located the 4 countries of the United Kingdom on a map. We also had a video tour of the different countries and talked about each of their famous landmarks.
Music
In Music we have been using a range of different musical instruments. We looked at different animals in the sea and identified the most suitable instrument that would match each animal.
PE
In PE we have been using our bodies to make shapes and creating sequences to perform to the rest of the class.
Our Spring 1 learning
This is what we will be learning during Autumn 2. Check back weekly to see what we have learning all about each week!


English - In English we will be using Handa's Surprise as a stimulus for writing. We will be writing a newspaper report, character and setting descriptions, letters and even writing our own story!

Maths - In Maths we will be starting our Numbers to 20 unit. We will be counting forwards and backwards to and from 20, introducing tens and ones and using number lines and number tracks to support our addition and subtraction to 20.


Science - In Science we will looking at Animals including Humans. We will be looking at and comparing lots of animals including amphibians, fish and reptiles. We will be talking about carnivores, omnivores and herbivores and discussing what makes them different. We will then move onto our Seasons topic looking at Autumn, winter, Spring and Summer.


Geography - In Geography we will be learning all about the United Kingdom. We will be researching the four counties of the United Kingdom and the capitals of each country. We will also be looking at human and physical features and describing them.
RE - In RE our topic will be 'What do Christians believe God is like?" We will be looking at different parables and make links with the concept of God as a forgiving Father. We will also be visiting a Church!


PE - In PE we will be learning how to play Tag Rugby and also have the opportunity to learn new gymnastic skills!


Music - In our Music lessons we will be looking at timbre and dynamics based on a 'Under the Sea' theme.
We have been learning all about Grace O'Malley in our History lessons! Watch this video to find out some more information about her.
Debating in English
Have a look at our super debating videos below. We were holding a debate and a vote to decide if Goldilocks should or should not be sent to jail for breaking into The Three Bears home.
National Poetry Week.
We have had so much fun completing activities around our poem 'The Owl and the Pussycat.' We hope you enjoy our performance!
Wigan Road, Bolton, Lancashire, BL3 5QL
01204 333393
office@haslam-park.bolton.sch.uk