Hello, welcome to Keller Class! Our teachers are Mrs Heywood and Mrs Haslam and we are supported in our learning by lots of other adults.
We are named after Helen Keller, who was the first deaf-blind person to gain a degree in 1904.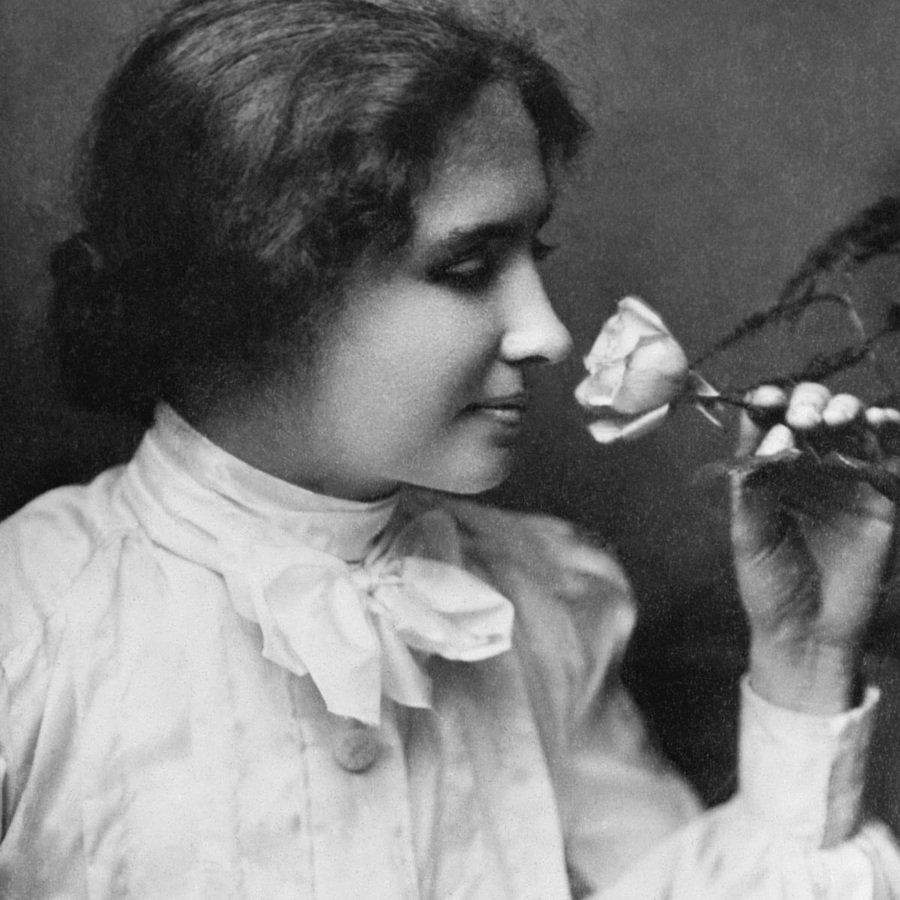 We enjoy exploring, learning and growing together. Come and look at all the fabulous things we get up to this year
We are very active on Twitter, please follow us @Haslamparkprim1
Worker of the week - 2.7.21- Hamdi for a great story based on "The Iron Man". Well done Hamdi!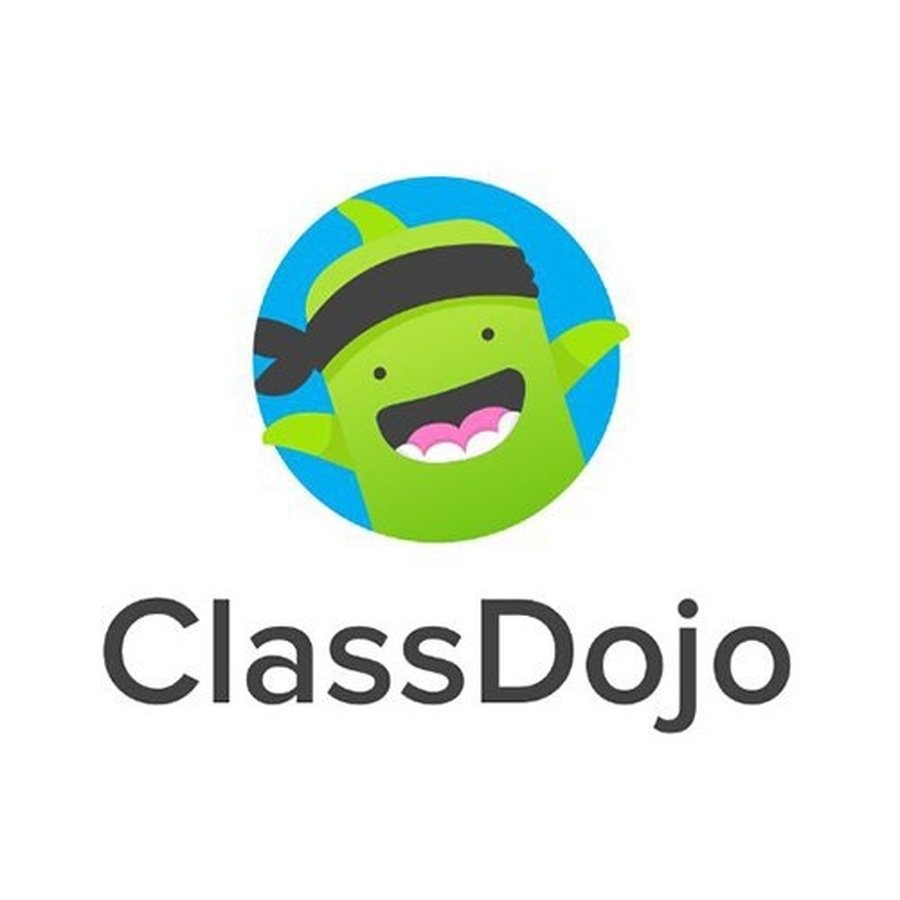 Dojo winner of the week - 2.7.21 - Yousuf. Well done Yousuf!

Hello everyone! Welcome back to school for our Summer term. We have got lots of amazing learning planned, so keep looking to see how amazing we are!
In Keller Class we really enjoy time in the school library. Have a look at us on 13th April relaxing and reading together.
Here we are on 15th June in the library, Mr Lowe enjoyed reading a story to his group of children
We also enjoy keeping active and here we are on the 12th April completing our daily mile. Have you done yours today?
Well done to Yousuf who was the reader of last half term!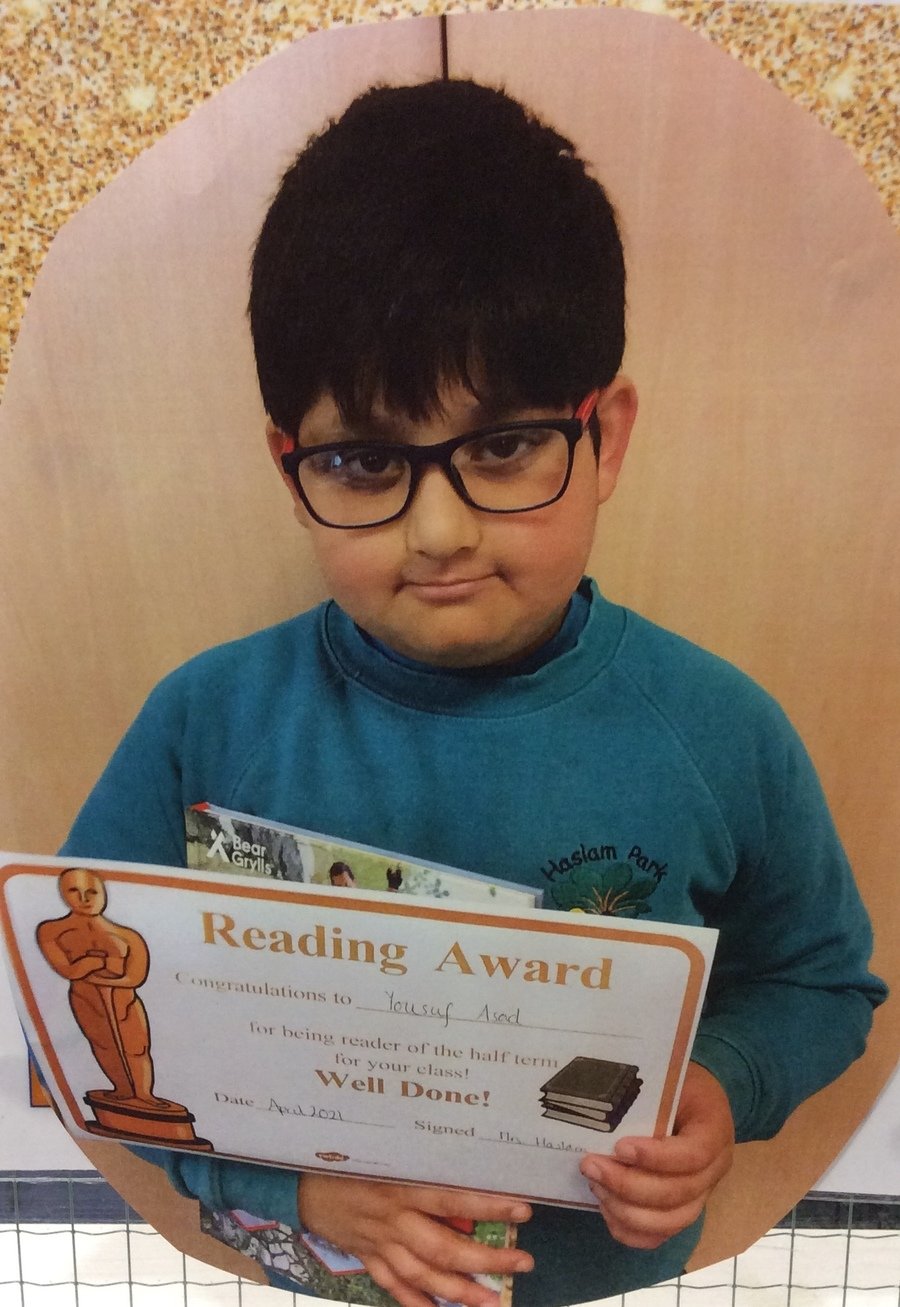 On 14th May, as part of our work during mental health awareness week, we made friendship bracelets. How great do they look?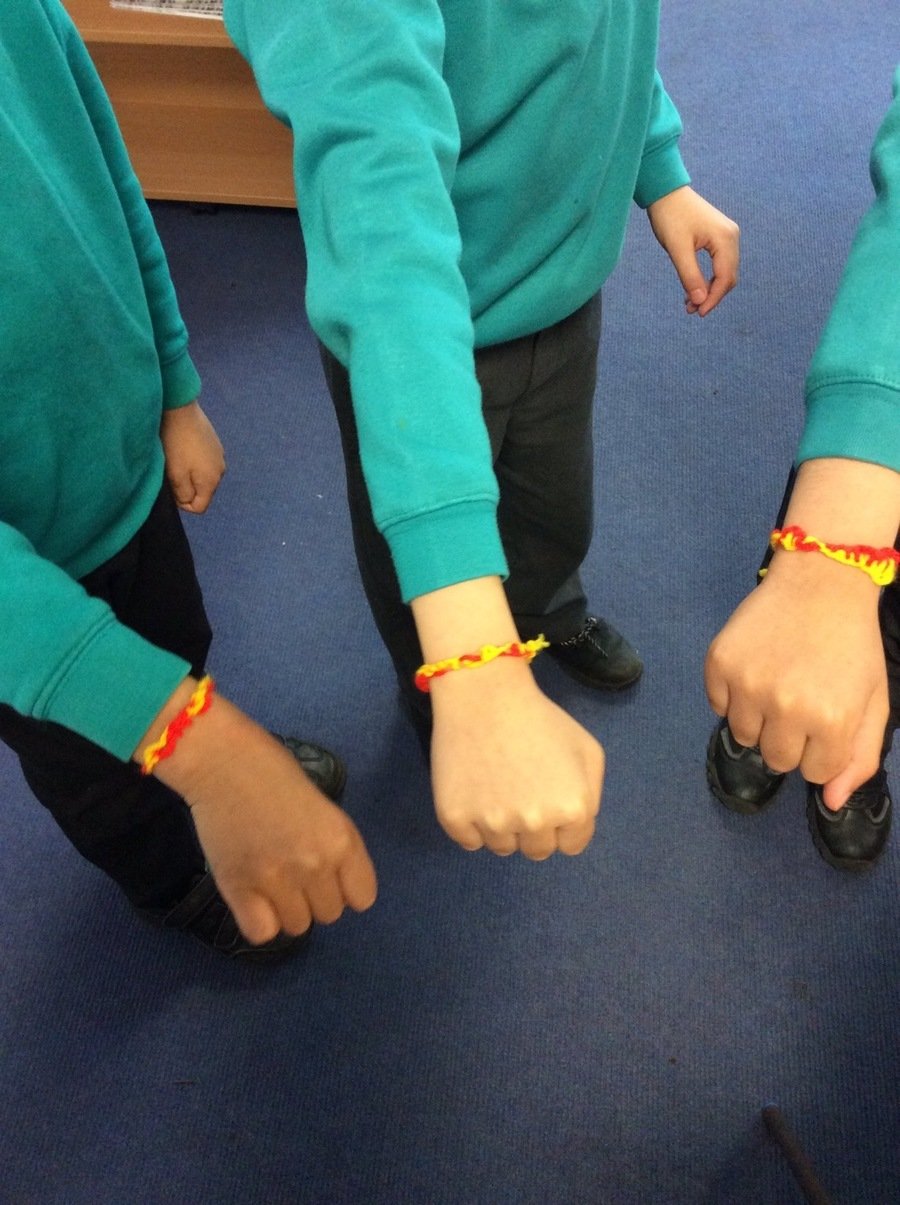 17th May- Today was the third of our special whole school Enrichment days. We spent the whole day learning about the festival of Eid. Have a look at some of our beautiful work.
18th June - Today we had a talk via Zoom from the The Blue Cross as part of our "Bark Off" week of activities looking at dogs. From the talk we learned how to behave around dogs and also all about the behaviour of dogs too. Have a look at the photos below.

In our English lessons we have been looking at the stories of "The Selfish Giant" and "The Happy Prince" both written by Oscar Wilde.
On 19th April we used drama and roleplay to try and get the Giant to let the children play in his garden. We wanted the Giant to be selfless not selfish! Some of our Giants wouldn't change their minds!
4th May - Today we looked at the story "The Happy Prince" and used the text to try and understand what the characters in the story thought about him.
In Summer 2 we have begun reading the book "The Iron Man" by Ted Hughes. We are interested in finding out all about the Iron Man because he is a mysterious character as "Nobody knows" anything about him.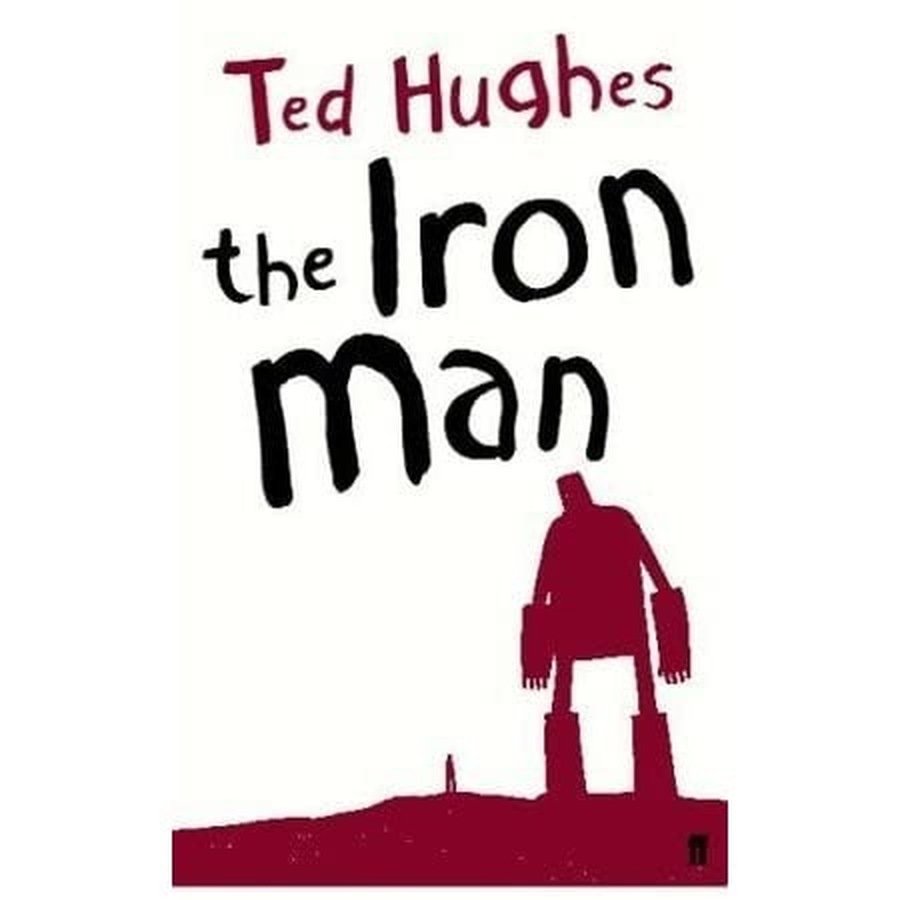 On 16th June we looked at the start of the story and used questions to try and find out about what had happened when the Iron Man fell off the cliff. Yves even made a fantastic Iron Man!
18th June - In our lesson today we worked on organising our writing into paragraphs. We worked with a partner to decide what each paragraph should contain. We found this tricky but we kept going. Have a look at the photos below.

In maths we have been working hard to learn our times tables, especially the 3s, 4s and 8s.
We have been set the challenge by Miss Birch to see if we can find objects that come in 3s or 8s and add a picture of them to the displays in our room. Can you help?
7th May - Today we were working hard on learning our times tables again. We are getting better, but more practice is needed.
15th June - In maths today we have been looking at problems involving fractions. It was super tricky, but we tried really hard! We are all maths stars!

In our science work this half term we are looking at digestion and teeth. We have enjoyed finding out all about our digestive system and the different parts involved.
On 19th April we made a model of the digestive system, showing what happens to food when we eat it. We worked together and had lots of fun, even if it was a bit yucky!
4th May - In today's lesson we began to think about how we could set up a scientific investigation to see how different liquids affect teeth. We discussed which variables we would keep the same and which variable we would change. For our test we are changing the liquid but keeping everything else the same. Have a look at our recording sheet, all set up.

In our Geography work this term we have been looking at a contrasting area of the world. We have begun our work by looking at the country of Brazil and where in the world it is. We will be learning all about the rainforests in Brazil and how important they are to our world. Our work will also involve comparing what it is like to live in Brazil and what it is like to live in Bolton and England. Ask us tell you a fact we know already about Brazil.
7th May - Today we looked at the the rainforests in more detail and the different layers found within them. Have a look at our fantastic work.

In our computing work this half term we are looking at how we can use search engines to find information on the internet. We are also looking at how to use the internet effectively and safely.
Here we are on 15th April beginning our learning about search engines on the internet by thinking about word order and ensuring we use the correct spelling of key words.
On 29th April we looked at facts and opinions and discussed fake news.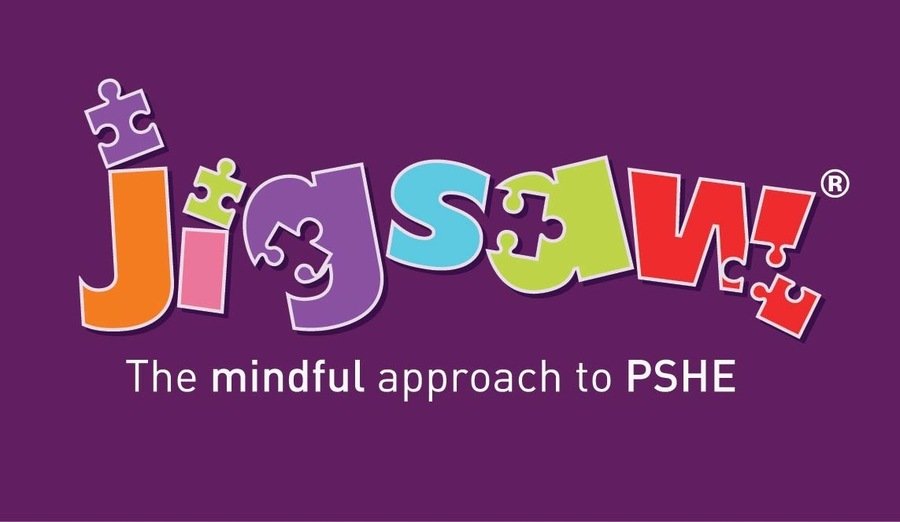 Our topic for this half term is Relationships and we have been looking at friendships and the strategies to use if we fall out. We have also been thinking about keeping ourselves safe by discussing safe places and people.
On Thursdays Senora Thompson teaches us Spanish, which we really enjoy! We sing songs and play games as well as learn lots of Spanish vocabulary. At the moment we are learning the names of fruit and vegetables.
6th May - In today's lesson Senora Thompson taught us all about the different foods people eat for breakfast in Spain - we know lots of new Spanish vocabulary! Have a look at our learning.

27th May- Today we were lucky enough to work with Nick from Manchester United. We played team games and had great fun!
In Summer 2 we are looking at developing our athletics skills.
Here we are on 16th June developing our jumping skills.
17th June - Today some of our class were lucky enough to work with Nick from Manchester United. They played curling in the hall and had great fun!
28th May - For our art topic we have been learning all about the artist Georgia O'Keeffe. We studied her work and then practised colour mixing. We then created our own paintings, inspired by her art. Have a look at our fantastic art!

Hello everyone! Welcome back to the new school year. We are sad that we are unable to be fully open but we are still doing lots of amazing work during this tricky time and we will be sharing lots of it on here and on our Twitter feed. We will also be putting the weekly online learning timetable on here as well as on our Class Dojo.
Have a look at the amazing Acrostic poem Amara has written this week, we are very proud of her!
Here is the timetable for next week - 8.2.21
In our English work we have begun the year doing lots of grammar skill to help us improve our writing. We are now going to be using a fantastic mystery book "The Secret of Black Rock" by Joe Todd Stanton to put our skills into practice. We will be using this story to help us write stories, recounts, diaries and book reviews.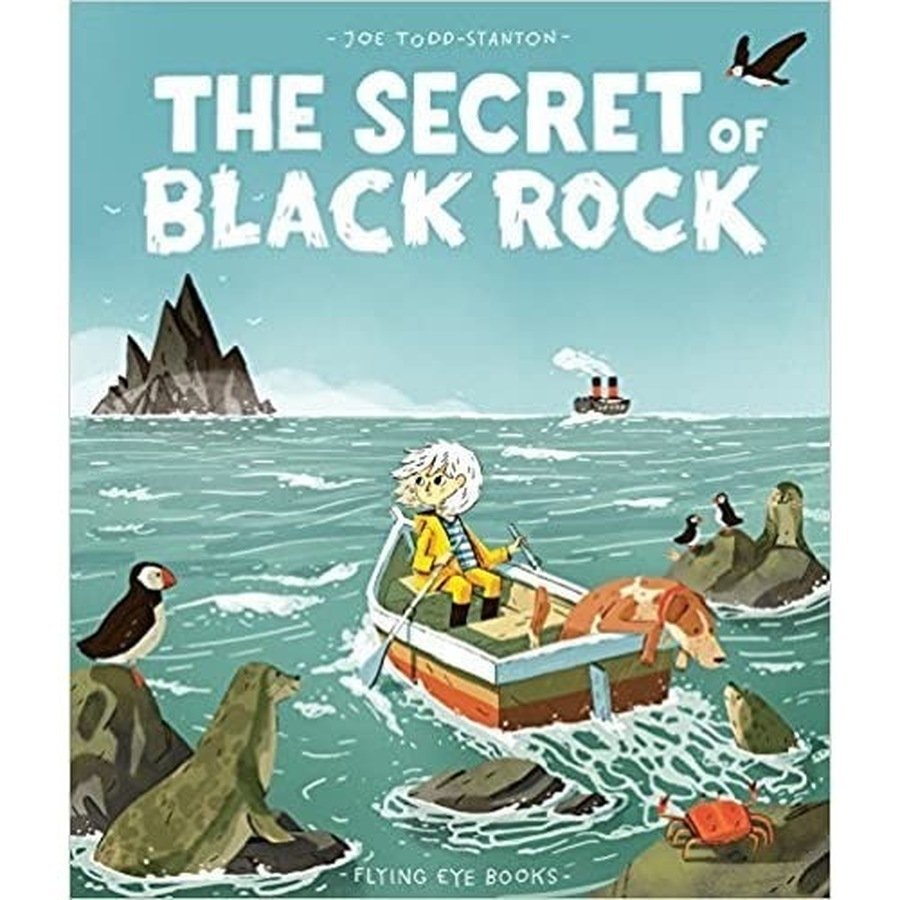 30.9.20
Today we used the story as a stimulus to write letters from Erin
to her neighbours as she had discovered the secret! Black Rock
isn't a rock at all, it is a creature.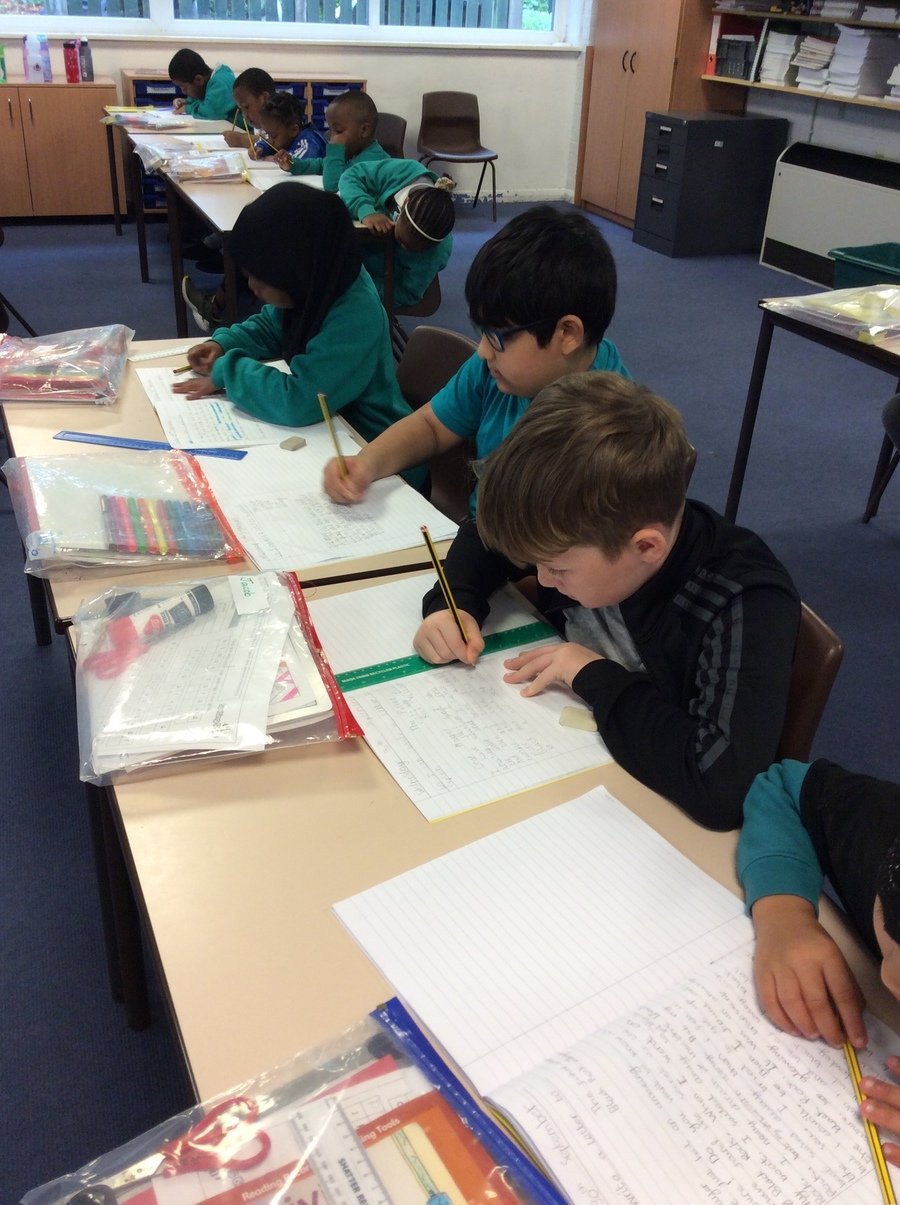 Look at the fantastic letter Hassan wrote in this lesson we think it is brilliant!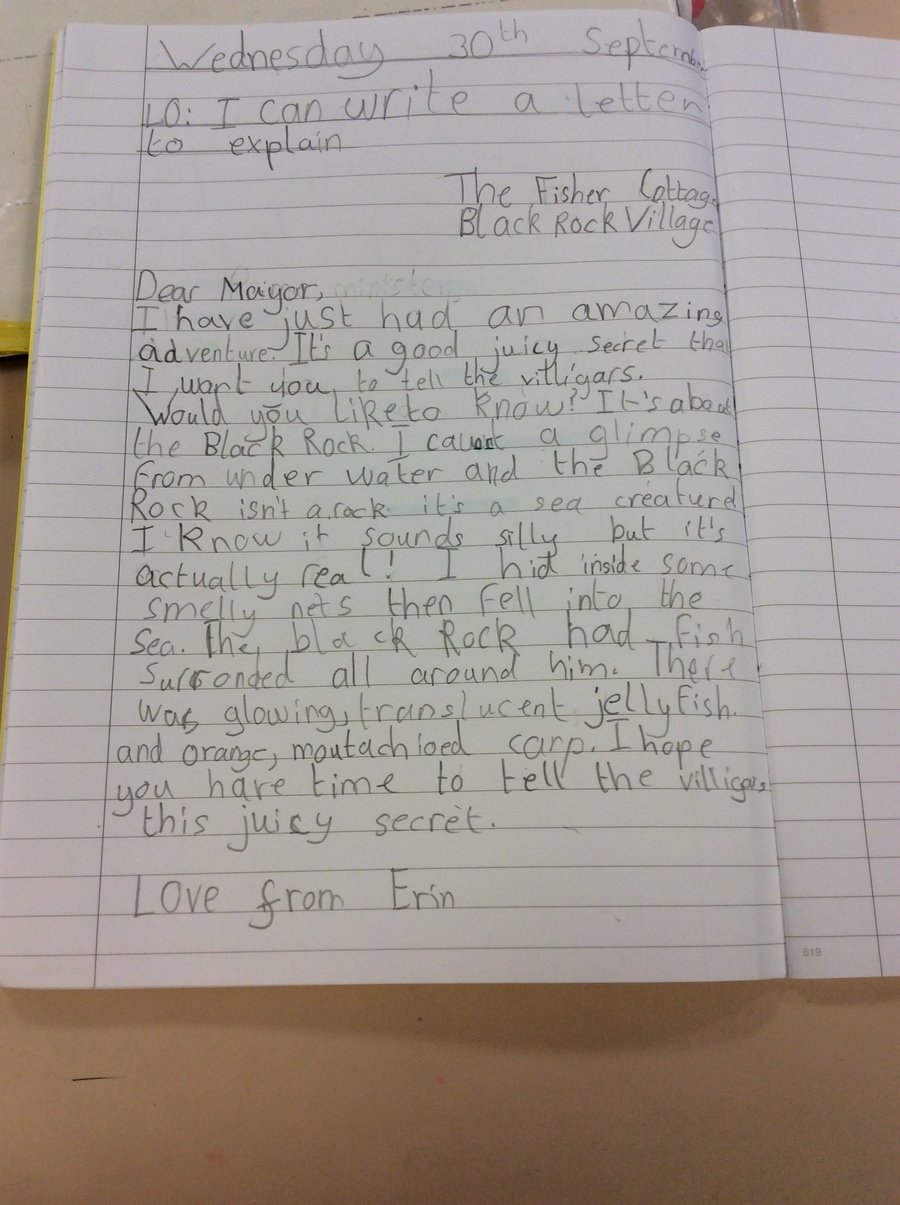 5.10.20
Today we have been busy planning our own mystery stories.
On 14.10.20 we used iPads to find out facts about volcanoes, to help us write our non-chronological reports.
Reader of the half term for Autumn 1 is Hassan Hassan! Well done, we are very proud of you!
On Monday 9th November we took our learning outside to really understand some tricky new words describing how animals move. Some of the new words we met were: scamper, burrow, swoop and glide. Have a look at our pictures and see if you can match the word the action.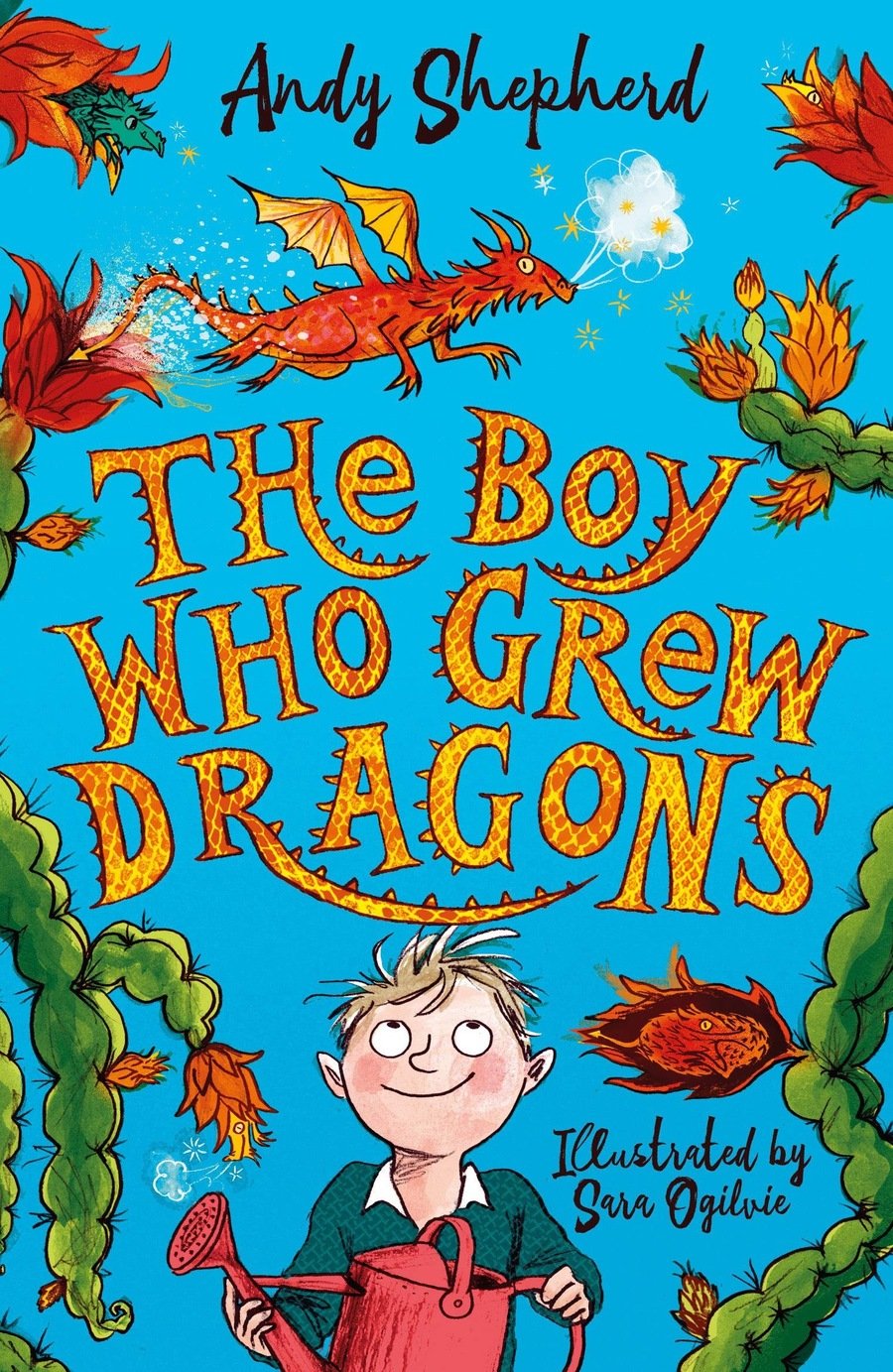 We have begun to read a fantastic new book called "The Boy Who Grew Dragons" by Andy Shepherd. It is fantastic! We will be using this to write our own stories, which will include the use of inverted commas to show speech. This is a new skill and we are really trying hard with this learning.
Here we are on 2.12.20 beginning this journey by identifying what characters are saying to each other. We will use this to help us identify where to put inverted commas in our own learning.
On 9.12.20 some of us had special time in our book corner.
Congratulations to Abdulrahman who is our reader of the half term for Autumn 2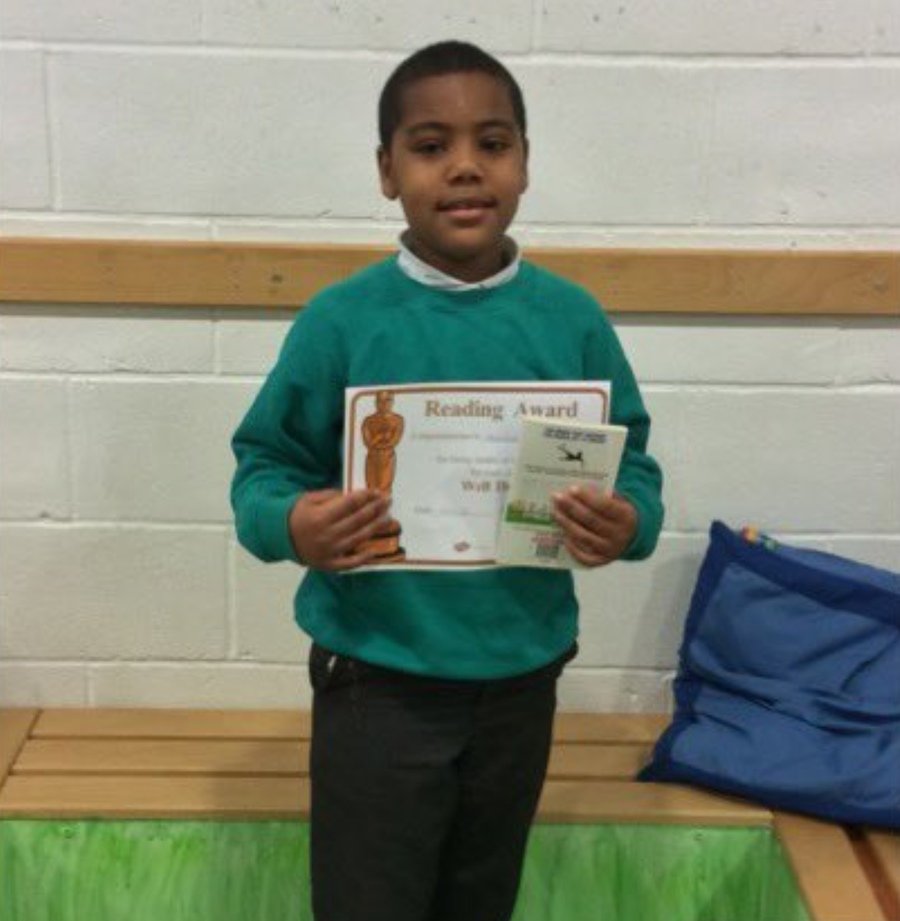 In maths we have begun the new year by looking at numbers and place value. Here we are on 2.9.20 using number counters and base ten equipment to understand place value.
Here we are on 16.9.20 looking at place value in more detail using Power Maths. We worked so hard in that lesson.
2.12.20 - Today we were practising our 3X and 4X tables , by playing lots of different games.
We had fun while we were learning!
On 9.12.20 we played some games to help us consolidate our knowledge of the 8 X tables. We had fun whilst we were learning.
This term our science topic is "Sound" and we have begun by looking at how sounds are made. We then carried out a survey using data loggers to find the quietest place in school. Have a look at us working hard on 8.9.920 to find the answer. We found out that the library was the quietest place and the playground was the noisiest.
On 15.9.20 we investigated how to change the pitch of different instruments. We found out that smaller chime bars made higher sounds than larger chime bars. We also found out that the tighter the skin on the drum was the higher the sound made. Have a look at Yves investigating with chime bars.
On 29.9.20 we investigated sound over distances. We made string telephones and learnt that they allowed us to hear sounds more clearly when we were far apart.
On 6.10.20 we had the challenge to investigate which material was the best at protecting our ears from loud sounds. The children worked in mixed groups and selected their own materials to use. Have a look at how well they did!
Our new Science topic is "Electricity" and we began our learning by thinking about where electricity comes from. We know that some devices work from mains electricity and others use batteries. On Monday 30th November we looked at how to make circuits and predicted if a circuit was complete or not. We had great fun!
On 1.12.20 we began learning about conductors and insulators and tested different materials in our circuits. We are really enjoying our work in Science.
On 7.12.20 we investigated adding switches to our circuits as we realised that in our homes we need to switch our lights off.
15.12.20 - Today we used our knowledge of electricity to design a winter picture with a light feature. Have a look at our amazing designs!

In Geography we are looking at 'Mountains and Volcanoes' and have been learning how they are made.
On 15.10.20 we looked at what happened to Pompeii when Mount Vesuvius erupted. Have a look at Batran's fantastic writing below, created using 'Clicker'.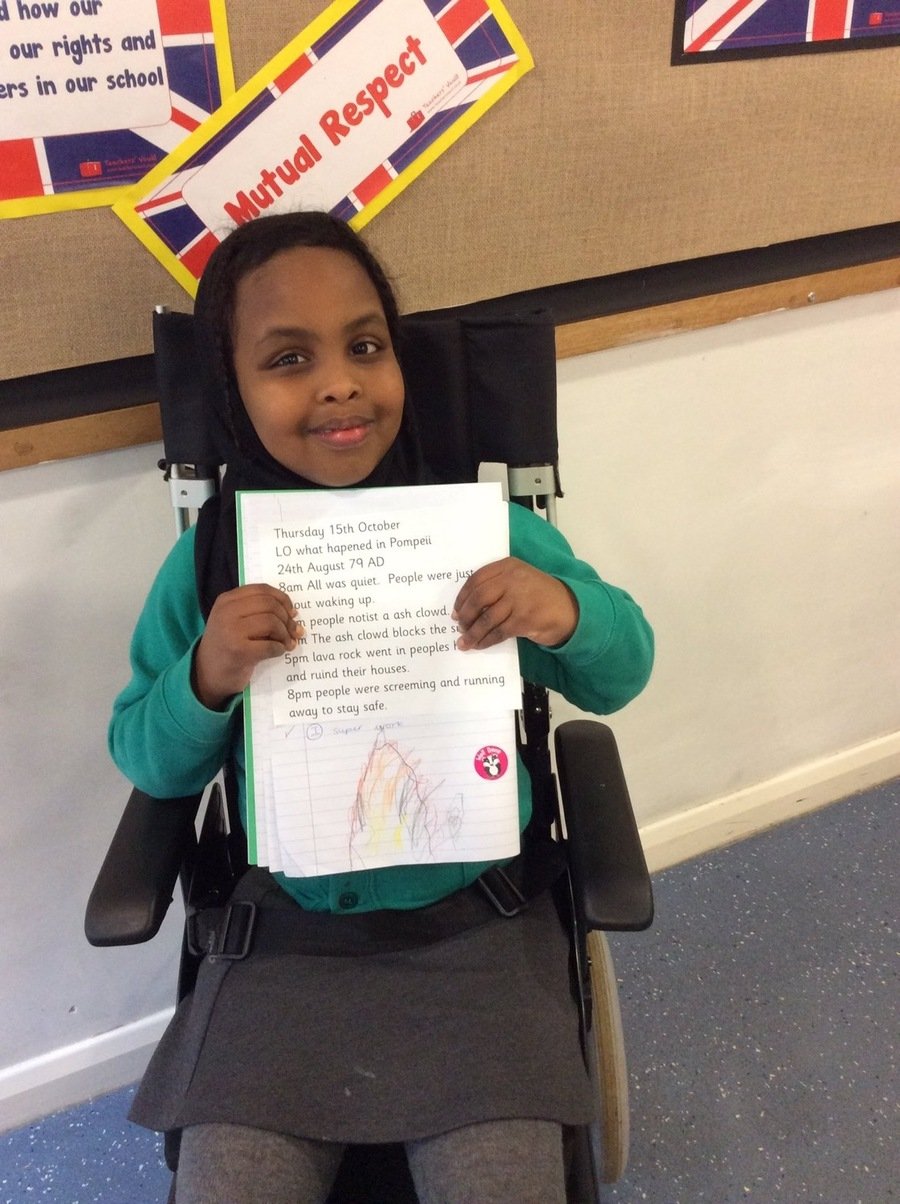 In Computing we have looking at how to keep safe online using the website 'Thinkuknow'. We are learning how important it is to be safe whilst online.

In RE we have been looking at how Christians believe the world was made. We have been looking at the book of Genesis and thinking about what it tells Christians.
On 5.10.20 we looked at the Christian concept of 'The Fall' and use hot seating to think about this idea in more detail.
On 18.11.20 we had a special "Diwali Day" and here are some fantastic Mehndi designs we created as part of our home learning.
On 2.12.20 we learnt all about the 10 plagues of Egypt. We then use a conscience alley to think about what should happen to the Israelites.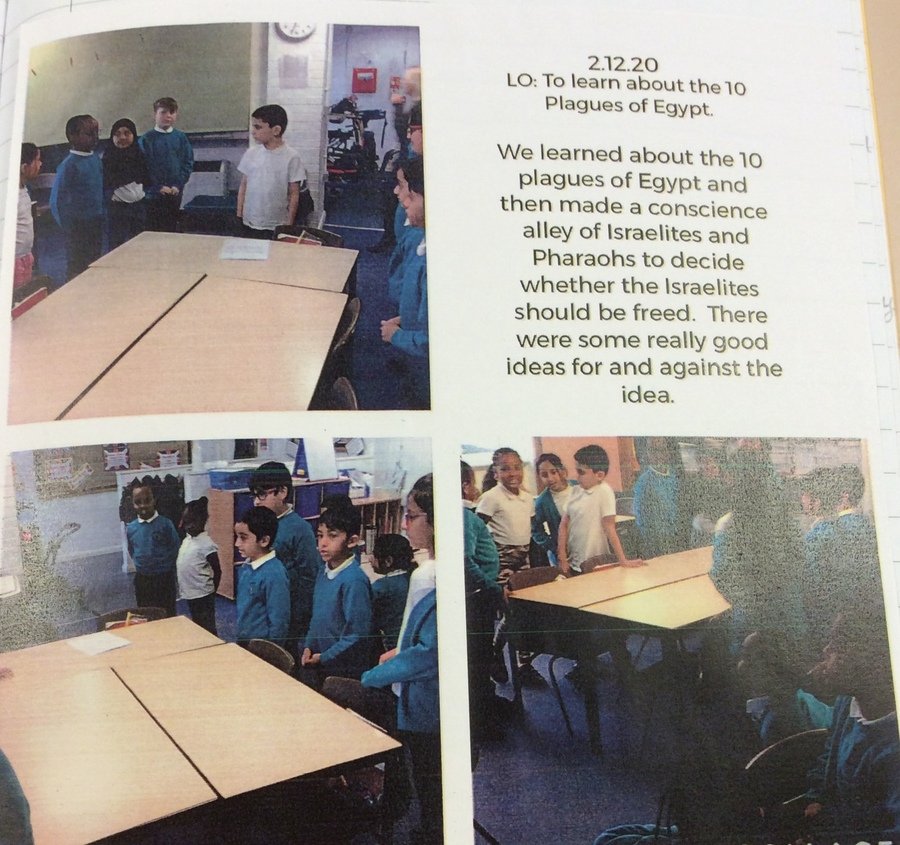 In Art we have been looking at sculptures and we have studied the work of Barbara Hepworth. We began by looking at her work and then looked at natural materials to help us design our own sculptures. Have a look at us on 23.10.20 carving our own soap sculptures. They were amazing!
Look at the fantastic display Mrs Heywood has put up of our amazing sculpture work!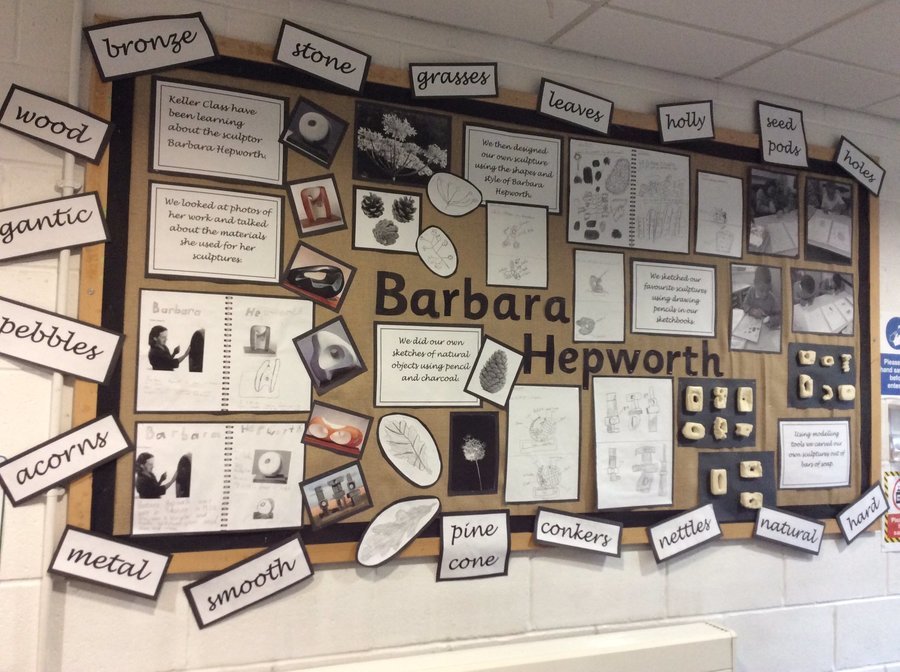 For our DT this half term we have designed a winter picture which needed a light feature. Have a look at our fantastic designs!

We are lucky to be working with Manchester United to develop our football skills. Look at us on 5.11.20, working hard and having fun!
On 26.11.20, Batran worked super hard and was our Premier League Primary Star!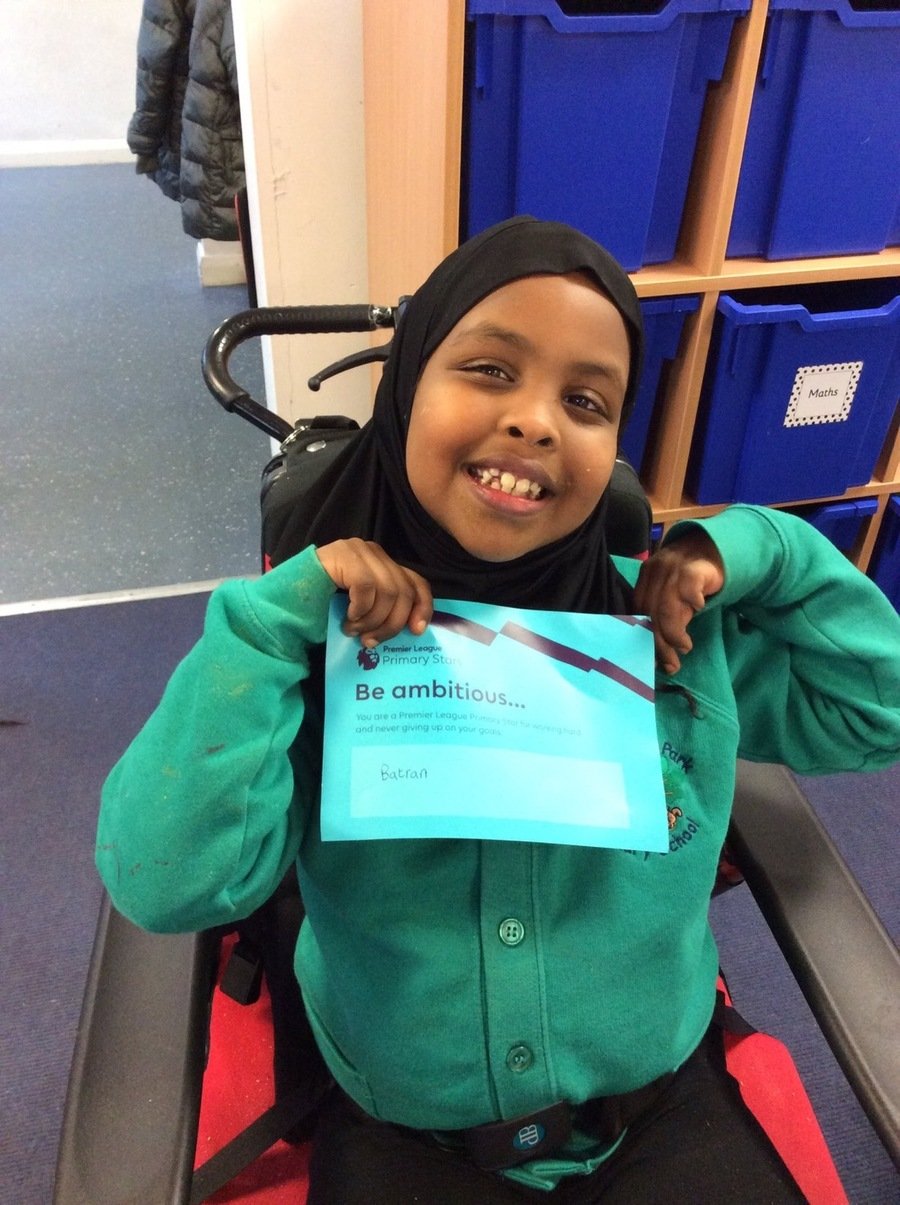 0n 17.12.20. some of our children were awarded medals for showing excellent teamwork.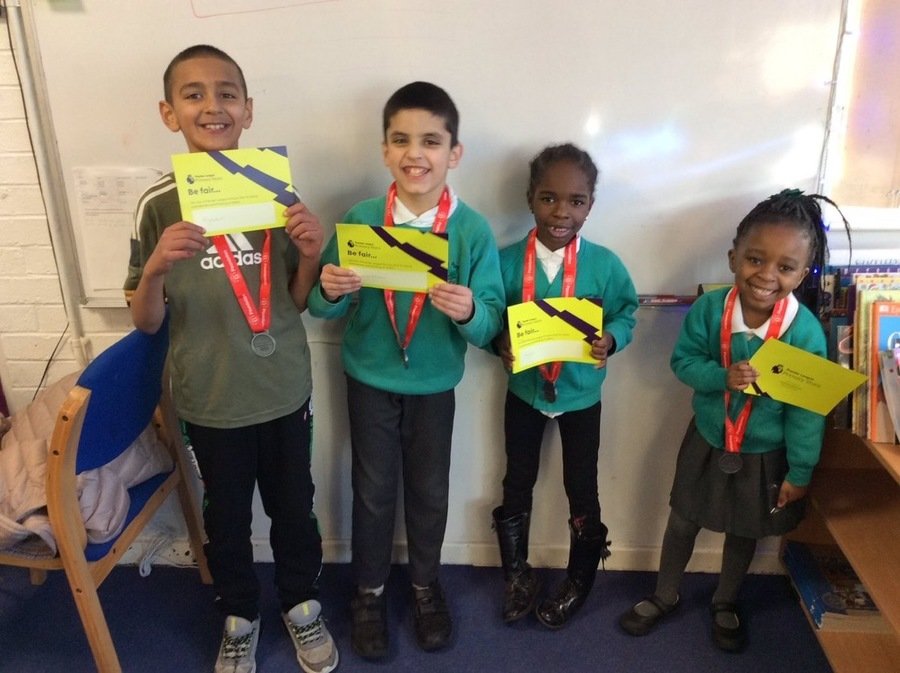 Every week your child will be given tables to learn on TT Rockstars and a task on Spelling Shed. Please help your child embed their learning by completing these tasks. We also would like your child to read at least three times a week and have their planner signed by an adult.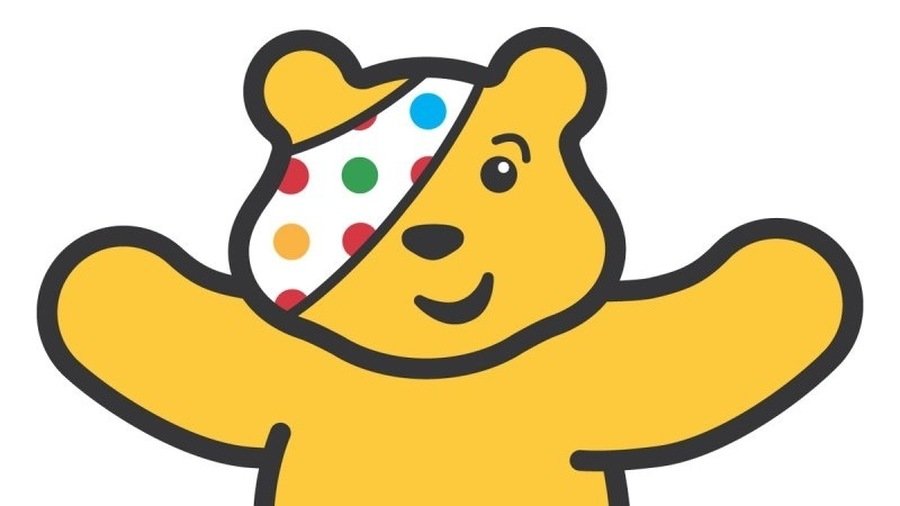 We joined in with BBC's Children in Need work and followed its "Five to Thrive " activities. Here we are on 9th November doing our daily workout with Joe Wicks.
On Friday 11th December we had a special 'Jolly Jumper Day' to raise funds for Bolton Hospice. Look at our fantastic jumpers!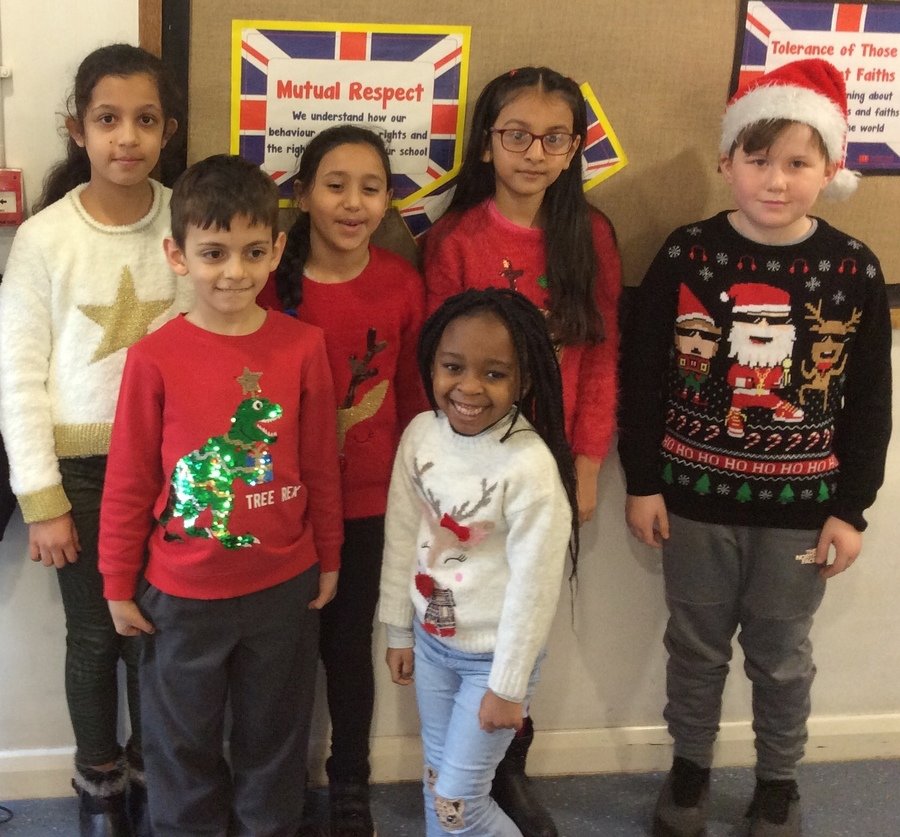 On December 16th we had our special "Christmas Day" celebration in school. We had a brilliant time and did a lot of exciting activities. These included making fizzy snowballs, learning about the Nativity Story and watching a live Pantomime! Have a look at our day!
We even sang one of our favourite songs!
Wigan Road, Bolton, Lancashire, BL3 5QL
01204 333393
office@haslam-park.bolton.sch.uk