Welcome to year 1/2 Craven class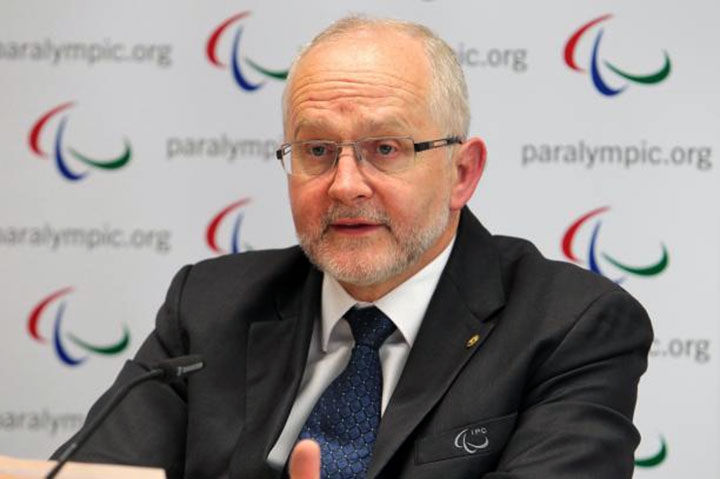 Named after Sir Philip Craven who was born in Bolton and represented Great Britain in the Paralympics
https://en.wikipedia.org/wiki/Philip_Craven
Thank you for visiting our page, we are Year 1 and 2 Craven Class, Mrs Carter is our teacher and we have lots of support from the other amazing adults working in our room, Miss Louise, Miss Stubberfield, Mrs Ahmed, Mrs Taberner, Mrs Maginn and Miss Quinn. Take a look at what we get up to... the page will be updated regularly!
Home Learning 14.4.20
Please see below for this week's timetable, work will be set on the learning platform listed where I will be able to see what you have been up to. Where it says to use Topmarks this is a free website that does not require a password. Work will be ready each morning for you to access that day. If you need anything at all I am available on class dojo or via email during school hours.
I am missing you all lots, stay safe, have fun and be kind to yourselves!
Mrs Carter x
HOME LEARNING - Monday 23rd March 2020
am - Maths, Phonics, English
pm - Spelling Shed, Topic
Maths and Phonics will be set daily on Education City or Purple Mash, your passwords should be arriving in the post if it hasn't already :) please complete the activities in any order across the day.
English
We have been reading Bog Baby, you can find an online version of the story below. Can you design your own Bog Baby, draw it and colour it in? Can you describe your Bog Baby to someone at home using adjectives?
https://www.bing.com/videos/search?q=bog+baby+story&&view=detail&mid=DF26A4914783926A7B8BDF26A4914783926A7B8B&&FORM=VRDGAR&ru=%2Fvideos%2Fsearch%3Fq%3Dbog%2520baby%2520story%26qs%3Dn%26form%3DQBVR%26sp%3D-1%26pq%3Dbog%2520baby%2520story%26sc%3D7-14%26sk%3D%26cvid%3DAA672D1B66D34438BCFEC3E39764B2D8
Geography
Label the UK countries on Purple Mash, can you remember any facts about each of the countries?
Tuesday 24th March
Maths - Purple Mash - https://www.purplemash.com/app/games/wtr_COMPARE_100
If the link doesn't work type 'comparing numbers' into the search bar and select the icon, have a go at the different race levels.
Phonics - has been added to Education City and spellings can be practiced on Spelling Shed :)
English - Can you write 2 or 3 sentences about the Bog Baby you designed yesterday?
Wednesday 25th March
I know some parents are having some issues accessing the websites, at present everyone is home learning so a lot of the websites are crashing due to high demand. Please don't panic try again later in the day or use your home learning pack if this is the case.
Don't forget Joe Wicks every morning at 9am as well on the Body Coach YouTube channel!
Maths - Choose a couple of activities from your pack today, parents you can photograph what your child has done and send it to me via Dojo if you wish and I can give them a big well done :)
Phonics has been added to Education City, today we are practicing the 'ie' digraph.
Science - Education City - Which materials would be best to fix the broken items in Grandma's house? Can you make a list of items in your own house and write down what materials they are made from?
Have fun!!
Thursday 26th March
Maths - Practice counting in 2's and 5's using TTRockstars
Phonics - Work through the tasks set on Education City revising the 'ay' 'ea' and 'ie' sounds from phase 5.
English - Last week we were working on adding 's' and 'es' to make plurals, there is an activity to support this set on Education City
Have fun!
Friday 27th March
It's Friday!!!!! Well done Craven Class you've almost finished your first week of home learning!
Education City has not been fully working this week so there are no new tasks added today just work through those that are there when you can. There are lots of Phonics activities up to try.

Maths - Work through the home learning activities in your pack.

English - Do you know anybody who is staying at their home on their own or who can't get outside to do their daily exercise? Can you write them a letter to make them smile, put some positive words in to cheer them up, if you are able to you could post it to them or send them a photo of the letter if not.
Unfortunately we have had to postpone our class assembly for the time being in order to look after our pupils, parents and staff, thank you for your understanding
We are very active on Twitter, please follow us @Haslamparkprim1
PLEASE READ WITH YOUR CHILD AS OFTEN AS YOU CAN AND SIGN THE PLANNER, CHILDREN CAN CHANGE THEIR BOOKS EVERY TIME THEY READ WITH YOU AND WE WILL HAVE A SPECIAL PRIZE FOR THE READER OF THE HALF TERM!!!!
Taaibah is our Reader of the half term, she has her planner signed every night and is almost onto the Year 2 books!!! Craven class are fantastic at reading at home keep up the good work everyone, next half term it could be you!!!
Spring 2 2020
The holidays flew by, it is good to be back. Our topic this half term is the United Kingdom, we asked children to find out about one of the countries that forms part of the UK for holiday homework and we have had some fantastic work back in, each piece unique and informative well done everyone!
We are exploring materials in Science and the properties of materials, we came up with some super words to describe these during our session this week (4.3.20) we can't wait to welcome some of you to our parents session on Thursday (12.3.20) from 2pm until 3pm when we will be exploring static energy
Our parent's session (12.3.20) was fantastic, thank you to those that attended. We had lots of fun creating static electricity by rubbing a balloon on our hair and jumpers, we used this to investigate which butterfly wings were then attracted to the charged balloon. The tissue paper lifted the furthest.
PE
Indoor PE this half term is dance themed around starry skies, we had lots of fun this week (5.3.20) exploring movements with streamers, we choreographed and performed a dance to Katy Perry's 'Firework'

ICT - Coding
Craven class are a whizz on the laptops and have been using Purple Mash this week for coding. They had to input symbols in order to make bubbles move, pop and change colour. It is amazing what children can achieve with technology!
PSHE
We use the Jigsaw scheme of work at Haslam Park and this half term its all about 'Healthy Me'
We learned and performed a song all about being healthy, you might recognise the tune!
We are going to be designing and making our own photo frames so that parents can display our gorgeous faces in them at home! We started off doing our market research, what sort of frames already exist? What colour? Shape? Size? Material?
WELCOME BACK IT'S THE SPRING TERM!!!!
Our topic this half term is Significant people, with a particular focus in History on Sarah Forbes Bonetta who was an African Princess who became the god daughter of a British Monarch. We will be finding out all about her life and creating some pieces of artwork to go alongside this.
ENGLISH
Sticking with the African theme we have kick started the term by reading Handa's Surprise which is all about a little girl who tries to deliver some exotic fruit to her friend in another village, along the way some pesky animals steal all her fruit and she gets a big surprise at the end! We will be sampling some of the fruits and following instructions to make our own fruit salad.
13.1.20 We tasted some of the fruits Handa had in her basket and came up with some super adjectives to describe them.
15.1.20 We followed instructions carefully to make a yummy fruit salad!
SCIENCE
In Science we are learning about 'Living Things, including Humans and their Pets'
We kicked this off with a habitat hunt outside in the sensory garden to find out where different creatures like to live, we found squirrels in trees, woodlice and ladybirds in and under logs and worms wriggling in the soil.
15.1.20 Using the information we found out in our habitat hunt we created temporary habitats for a colony of woodlice!
29.1.20 Rufus the puppy had an accident on our carpet, we investigated the absorbency of different materials to see what would be the best thing to mop it up with. We found out that kitchen roll was the most absorbent material.
PE
This term in indoor PE we are learning different jumps, rolls and movements as part of our gymnastics unit. We really enjoy getting the climbing frame out at the end of our sessions. In outdoor PE we are working on our throwing and catching skills.
We are continuing our Power Maths journey by exploring numbers to 20 and how they are made up of 10s and 1s. We now know for example that 17 is 1 ten and 7 ones or 10 + 7. We have been representing these numbers using ten frames, bundles of sticks and cubes. Check out our photos below.
Our topic this half term is all about our local area, we will be creating maps and paintings of the playground and the park and will begin to navigate our brand new orienteering course which we had especially made for our school last year.
We will be bringing a homework grid home with lots of fun ideas to help us extend this topic at home. Please aim to complete 1 activity per week with your child and bring these in to share with us.
English: We have started our Non-Fiction unit involving labelling, captioning and making lists, we have really enjoyed our first book "Not A Stick" BY Antoinette Portis, we have sequenced the book, labelled the pictures, added captions and even acted it out!
Check out our superb drama skills...
Maths: Power Maths is new to everyone this year, we have lots of shiny new resources that we are learning to use to help us solve all sorts of different maths problems, our sessions are fun and practical! This half term we are learning different strategies for additon and subtraction including using part whole models, number lines, 10 frames and Numicon. We are really good at finding different number bonds to 10, how many ways can you find to make 10 at home? What could you use to help you?
PE and Sport: As our class is named after a sporting hero and Mrs Carter leads PE we love our sport! We are really lucky to have Mr Kosta working with us from the Manchester City Academy all this term and Antony from Judo Education will be starting with us after the holidays! You can check them both out using the links below, please ensure children have PE kits in school every day.
https://www.judoeducation.co.uk/