Year 1 Rashford Class
Miss Wallwork
Marcus Rashford MBE (born 31 October 1997) is an English professional footballer who plays as a forward for Premier League club Manchester United and the England national team. A Manchester United player from the age of seven, he scored on his England debut in May 2016, becoming the youngest English player to score in his first senior international match.
He is also a campaigner against racism, homelessness and child hunger in the United Kingdom. For his efforts, he has received widespread praise, and has been recognised for his efforts from organisations both in and outside of sport.
We are proud to be named after such an inspirational man who has helped many people.
Our Timetable
Please look at the timetable of learning to check for P.E days and the wider curriculum learning. All pupils must wear School P.E kit, including their school jumper and black pumps/trainers.
Snack money is £1 a week and needs to be paid via PARENT PAY (no cash). Children will be provided with fruit for snack free of charge.
Reading At Home
Please make sure you read with your child at home EVERY night and sign their diary with the correct date. It is important that you read at home to support your child's learning at school.
Questions to ask your child
Who is the author of this book?

Who is your favourite character and why?

What do you think will happen in the end?

Who is your favourite character?
Our Learning - Spring Term 2
Our Learning - Spring Term 1
English
In our English lessons we will be looking at two different stories. The first story is 'The Lighthouse Keepers Lunch' and will be our stimulus for writing. We will be using the book to help us sequence the story, write instructions and also write a fact file about lighthouses. You can read the story by clicking on the link below. Towards the end of Spring 2 we will be looking at stories by the same author. 'The Queens Hat' and 'The Queens Handbag' will be our stimuli for writing. We will be sequencing the story and even writing our own story!
Maths
In our Maths lessons we will be learning to count to 50. We will also be starting to count in multiples of 2, 5 and 10. We will then be moving on to measurement and looking at length, height, weight and capacity.
Click on these links below to help you with your learning at home.
https://www.youtube.com/watch?v=YtNskltyA0E
https://www.topmarks.co.uk/learning-to-count/blast-off
https://play.numbots.com/#/account/school-login/55101
Phonics
In Phonics, we follow the Floppy' Phonics scheme. Please ensure you are checking dojo each week to practise the sounds we are learning in school. Phonics Play is a wonderful website to support your children in their early reading.
Please click on the link below to access this site: https://www.phonicsplay.co.uk/resources
Practise learning phonics at home using the e-book resource to learn the new phonemes we are working on in class next week. This will sent over Class Dojo.
History
In our History lessons we will be doing a local History study on shops. We will be looking at what the High Street was like in the past and how has it changed. We will be researching what people could buy from the shops in the past and what it was like to shop for food. We will then be learning about how goods were packaged and stored and how shoppers paid for their purchases. Click on this link to look at how Bolton Town Centre has changed over the years.
https://www.youtube.com/watch?v=jlTf3PDUu4Y\
Science
In our Science lessons we will be looking at Plants. We will be identifying and naming a variety of common wild and garden plants. We will also be identifying and naming deciduous and evergreen trees. We will then move on to identifying and describing the basic structure of a variety of common flowering plants including trees.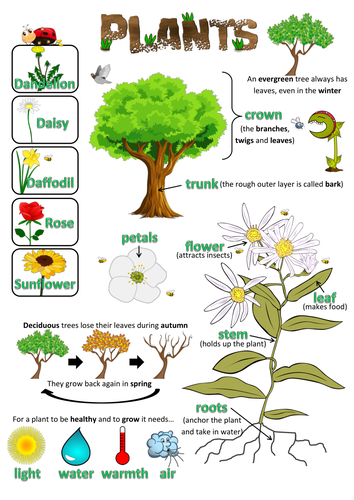 RE and PSHE
In Religious Education we will be looking at who is Jewish and how they live. We will learn and recognise that people have different beliefs and celebrate special times in different ways. We will be learning all about people who are Jewish and how they follow God.
In our PSHE our topic will be 'Healthy Me.' We will know and talk about the factors that support our overall health and wellbeing. Some of these factors include regular physical activity, healthy eating, toothbrushing, sensible amounts of screen time, having a good sleep routine and being a safe pedestrian.
Art
In Art we will be learning all about and exploring the three of the formal elements of art: shape, line and colour. We will mix and paint with secondary colours; use circles to create abstract compositions and work collaboratively to create a class piece.
Music
In Music lessons we will be looking at timbre and rhythmic patterns with the theme being fairy tales. We will also be playing instruments with increasing control to express our feelings and ideas.
National Poetry Week 2021
Rashford class have been learning the poem The Owl and The Pussy Cat by Edward Lear for National Poetry Week. We hope you enjoy our performance as much as we enjoyed learning to perform it.
Wigan Road, Bolton, Lancashire, BL3 5QL
01204 333393
office@haslam-park.bolton.sch.uk